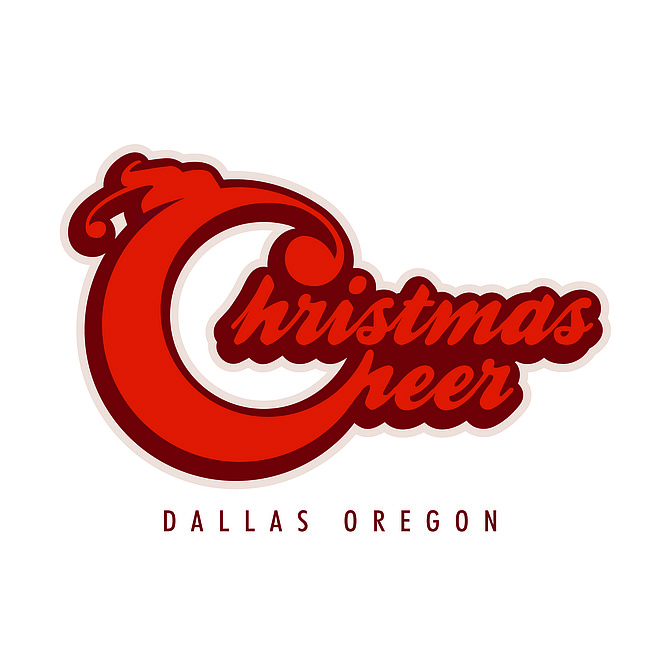 If you've lived in Dallas for any length of time, chances are you've heard of 'Christmas Cheer.' Perhaps you've been one of the several hundred volunteers who show up bright and early on Christmas Eve morning, ready to take time away from your busy holiday, to cheerfully fill boxes for local families who need a little help. Or maybe, you've been the recipient of one of these boxes - and it's made your Christmas a little brighter. Over the past 50 years, the non-profit 501c3 program called Christmas Cheer has been faithfully serving the families of Polk County.
While the boxes of food and toys are packed the morning of Christmas Eve, a step back in time will reveal the work begins several months earlier. The Board of Directors will first meet in March. Yes, these people, committed to the mission of getting a hearty box of food to families at the holiday, will meet nine months early to ensure things are in place for the next distribution. Warren Lamb, along with his wife, Sue have faithfully served 14 years - carrying the torch that was passed down from Warren's dad, Curt. Curt loved Dallas and was one of the founders of Dallas Christmas Cheer some 50 years ago along with the Dallas Fire Department who has been a giving partner through all these years. Warren & Sue's boys, Scott & Eric continue in the tradition of serving Christmas Eve - giving back to the community they grew up in. The passion this family has for Christmas cheer is contagious and has helped to build a strong support from others in the community. They, along with other board members have built relationships with local businesses, Dallas Chamber of Commerce, local schools, government agencies, churches and families to help pool resources to contribute to what is distributed on December 24th. This incredible support - coming in all shapes and sizes - contributes greatly to the effectiveness of Christmas Cheer. Many of these organizations are thinking 'Christmas in July' as plans are made to give to the people of Polk County. Elliott Farms Inc., for example generously donated, allowing the purchase of milk for each of the food boxes. In August, a family purchases pork at the Polk County Fair - to donate meat to families. When September rolls around, tags are being made for our 'trees of giving' to collect gifts for our senior citizens. Youth groups, homeschoolers and middle and high school kids start collecting canned goods and holding penny drives in November. These food drives produce the bulk of the canned foods we share. Local dairies donate beef that, when paired with locally grown vegetables, will make a hearty soup! As Christmas lists are made, many families have a tradition of writing a check to Christmas Cheer to cover the costs of items donated. Businesses & churches decide on a food item to 'sponsor' and the collection begins. Some groups partner to provide an entire food group - like the Frazier family and Bank of America working together to give cereal and oatmeal, or the Dallas Church of Jesus Christ of Latter Day Saints and Odwalla teaming up to provide juice for every family. These business and organization donations make an incredible difference, but we would be remiss not to mention the impact of individuals as well. Let's not forget Tim McIntosh who convinced Dave's Killer Bread to donate 200 loaves of bread - or Travis Wilson, a high school student who personally knit over 65 beanies to add some warmth to many of our food boxes. His family, reflecting the true heart of our community, was so inspired by Travis' effort that they joined him - by helping to purchase matching socks and gloves! Generosity from people and businesses like these in our great city remind us why we're proud to live here. It makes it a joy to provide for families in our community and Falls City, as well - as we all need a little help now and then.

Our partnership with Falls City business and Fire Department helps them continue a long-standing tradition in their community. Toys collected from November 28th - December 14th by local businesses are delivered by Santa on December 17th. He foregoes his sleigh, however, and chooses to deliver the toys while riding a fire truck! The kids love it! Falls City food boxes are available, to the families that have applied, on December 24th from 10:00 - 12:00.

Dallas food boxes are packed and delivered the morning of December 24th. The community is welcome to join us - starting at 6:00 am.
As you can see, the finish line may be December 24th, but the journey to provide for our community is a long one, and is travelled by many. Christmas Cheer is privileged to coordinate these efforts!
The morning of December 24th is the culmination of the efforts of countless businesses and people, who work together to make Christmas for our families in need just a bit brighter.
Advertorial presented by Dallas Christmas Cheer Board of Directors