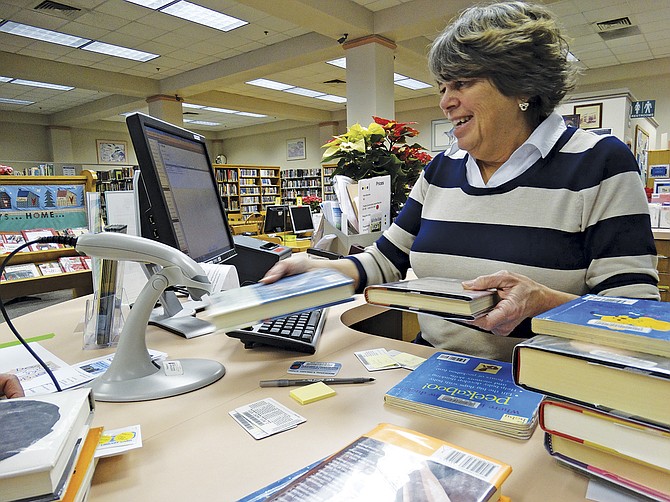 POLK COUNTY — Searching through the massive databases and downloading e-books available at Polk County's public libraries is about to get a little easier, thanks to a new system, Symphony.
Libraries throughout Polk County have been finalizing the switch from Millennium to Symphony. The reason for the change: the Millennium software won't be repaired, upgraded or maintained any longer.
One of the first things library patrons will likely notice about the new system is the ease of searching.
"It's going to function like a lot of other things they see on the Internet," said Mark Greenhalgh-Johnson, Dallas Public Library manager.
Symphony will allow patrons to search everything on one user interface instead of going to a different place, Greenhalgh-Johnson said, as well as narrow searches to just DVDs, nonfiction or available books.
"Another highlight will be the ability to download e-books directly from the catalog, without going to a third-party website," said Robin Puccetti, Independence Public Library director.
The new system is intuitive and easy to use, Puccetti said. From the librarian's viewpoint, it's just a matter of unlearning computer commands and relearning new ones.
"We might be a little slower in finding stuff, but it's not because the system can't do it," Greenhalgh-Johnson said. "It's just a matter of learning new routines."
Patron records will be transferred to the new system, including fines and overdue materials; however, patrons in Independence may participate in a "fine free" week through Saturday.
Old active library cards will still work, though Independence patrons who may have two cards – such as a keychain card and a wallet card – will need to verify which one is active in the system.
Symphony also includes an option for patrons to receive text messages for materials on hold or those that are overdue.
Personal Identification Numbers will need to be reset as well, as those didn't transfer over.
Just to make sure everything is correct, expect to spend a little more time at the library counter the first time you visit after Thursday, Greenhalgh-Johnson said.
"A lot of times people have moved and they haven't updated (their information)," he said, "so it's a good time to update all that information."
He recommends bringing in identification on the first visit.
Part of the transition is a new smartphone app, which should be available by the end of the week. The new app is called BookMyne.
Independence and Dallas libraries will be open on Thursday when the system goes live. Monmouth Public Library will open on Friday.