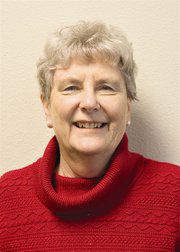 Thanksgiving is always a great time to get together with family. No pressure to get gifts or decorate, but just to enjoy everyone's company.
We went to daughter Suzanne and Dave Burbanks for brunch with family and to play games and cards. Dave got a turkey earlier in the week, so stuffed it with apples and smoked it for several hours. It was the ugliest cooked turkey I'd ever seen, so considered sticking with the pie, but, oh, was it good!
—
Steve and Audrey Cameron invited son James and Eliana from Milwaukie, daughter Stephanie and granddaughter Ana Barth, and son Clayton for a day at the farm during Thanksgiving. They all were amazed at Grandpa Steve's forest that he planted 14 years ago. The cedars and Douglas fir are tall now, and beginning to cover more than eight acres. On Friday, Steve, Audrey, Stephanie and Ana spent the day in Astoria visiting family there. Granddaughter Natasha (son Chris' daughter) was home for Thanksgiving from boarding school in San Francisco, and it was so good to see her again.
—
Pam Burbank went to Prineville to visit her parents, Alvin and Elsie Jones, as did her sister Kathy and husband Scott McKinley, who live in Albany. Pam's brother, Larry, and Michele Jones came with daughter Kailee and Michele's grandma, Norma, who is 95, and Pam's son, Jon, and his wife, Maiya, of Portland joined them on Friday. Some stayed in Prineville, and some stayed at Eagle Crest near Redmond. They did a little shopping on Black Friday, but not much — too many people.
—
Sam and Judy Guida went wine tasting with Bob and Lynda Schnekenburger, as well as with Sam's brother, Joe, who is visiting from Houston, and Joe's daughter, Jackie, who is a nurse in Portland. They stopped by the local wineries near Pedee.
—
Darrell and Shirley McBeth had their Thanksgiving dinner at home, with son, Bob, and his daughter, Abby, from Monmouth, son, Barry, and Jennifer, who live in Dallas, Darrell's mother, Dorothy, Shirley's mother, Elizabeth Stout, and Darrell's brother, Sam. After dinner, Bob spent time grinding much of his elk into hamburger while the rest visited. I hear he got a huge elk at an undisclosed location, as did Dave Burbank. Well, Dave's was smaller, but will be good eating. Several guys from the area got their elk this year.
—
The Pedee Church Christmas program will be Sunday during the morning service, which starts at 10. Jennifer Mellein has had those kids practicing for quite a while now, so the program should be fun to see.