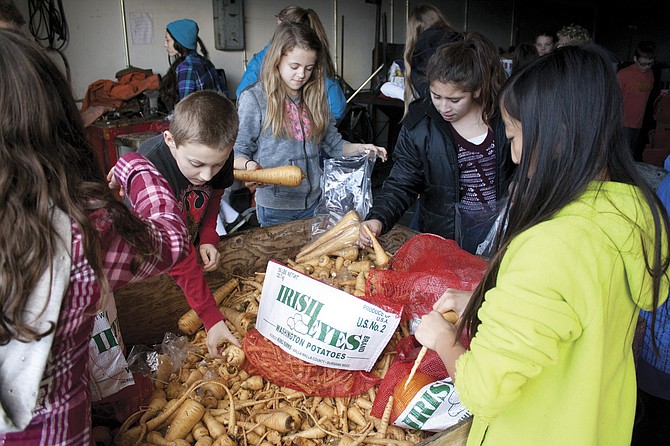 Teen holiday party planned at library
Dallas Public Library and its new Teen Advisory Board will host a Teen Holiday Party on Friday.
All youths ages 12 to 18 are welcome to attend the event, which begins at 5:30 p.m. at the library, 950 Main St. RSVP is requested and can be completed at the library circulation desk.
The event will include pizza, a gingerbread house, cookie decorating and a movie.
For more information: 503-623-2633.
Christmas story will be performed
The Scarlet Chord Theatre is presenting "Emmanuel — God With Us" Friday and Saturday at Bridgeport Community Chapel, 16930 Bridgeport Road, south of Dallas.
Performances are scheduled Friday at 6 p.m. and Saturday at 2:30 p.m.
The public is welcome to witness the telling of the true Christmas story. Admission is free. A dessert reception will follow each performance.
For more information: Matthew King, 503-881-3523.
Fiddlers schedule Saturday gathering
Members of the Oregon Old Time Fiddlers Association will perform Saturday from 1 to 3 p.m. at the Dallas Senior Center, 955 SE Jefferson St.
Fiddlers from up and down the Willamette Valley are scheduled to play during the public concert jam.
Cookies and coffee will be available for purchase.
For more information: Lew Holt, 503-391-5377; email to lewholt@aol.com; online at www.oregonoldtimefiddling.org.
Christmas caroling party slated Sunday
An old-fashioned Christmas caroling party will be held in Dallas on Sunday from 3 to 6 p.m.
The event kicks off with hot soup, rolls and bread served from 3 to 4 p.m. at Dallas First Baptist Church, 245 SW Church St. Neighborhood Christmas caroling will take place from 4 to 6 p.m.
All are welcome.
For more information: Cathy, 503-935-2303; Dallas First Baptist Church, 503-623-5189.
Master Gardener deadline extended
The deadline has been extended to Friday to register for Master Gardener training classes that will be offered in Polk County starting in January.
Attendees who participate in the training will discover the science and art of plants using research-based and sustainable gardening practices. Each program is tailored to different climates, soils and local needs of individual counties.
The classes will be held on Wednesdays from Jan. 7 through March 18 from 9 a.m. to 4 p.m. at Trinity Lutheran Church in Dallas. Cost is $100.
For more information: 503-623-8395; online at http://extension.oregonstate.edu/polk/master-gardener-training.