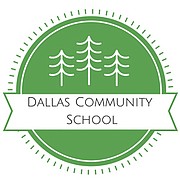 DALLAS — Dallas Community School, a proposed charter school, did not receive the federal start-up grant it was seeking, but will proceed with recruiting students and opening next fall.
On Dec. 8, the Dallas School Board approved the school's amendment to its original charter proposal. All the changes were in the school's three-year budget estimate, revised to account for not receiving the grant.
Dallas Assistant Superintendent Cory Bradshaw said the district — the charter sponsor — could treat the change as an entirely new proposal, which would require a hearing to take comment on the application.
"We don't have to do that," Bradshaw said at the board's Dec. 8 meeting. "By charter law, we can just consider this an amendment to the proposal."
Wendy Sparks, Dallas Community School president, said not being awarded the grant shouldn't impact the school's ability to open if it can hit its recruitment target.
"The whole idea with the grant was to buy us extra time," Sparks said. "If we had gotten the grant, right now I would be sitting on $175,000. I would be going out and getting our facility right now and hiring our staff right now and letting them deal with the recruitment issue."
Instead, obtaining a school site will have to wait until June and staff won't come on board until July 1. The board will have to run the recruitment campaign itself.
Sparks said the school was turned down for the grant for two reasons: It didn't have a signed charter agreement when it applied and the proposed enrollment cap was too low.
"They pretty much thought we were too small for their investment," she said. "We are going to still stay small because that is what we believe in doing."
Sparks said the school's budget is based on having 125 students enrolled by May 8, 2015, and a waiting list of 25 students. Funding comes from the state, funneled through the Dallas School District, which will "pass through" 80 percent of the per-student allotment it receives — about $5,518 per student. The remaining 20 percent will pay for anticipated district administrative costs — such as helping out with state-required reporting — as the school establishes itself.
The school will begin an active recruitment campaign in January, with parent information meetings scheduled for January, February and March. Sparks said she doesn't believe it will have a problem finding students.
"Right now, with no effort, we are about halfway there," she said. "(But) if we don't have 125 students recruited and enrolled by May 8, 2015, we will not be able to open the school."
Dallas Community School is geared toward home-schooled students, offering licensed teachers as "educational guides" for students and a school site where enrichment activities and additional instruction will take place.