CORVALLIS — Competing in their first meet of the season, Dallas' undermanned swimming squads dropped a Mid-Willamette Conference dual meet to Corvallis on Dec. 9.
The boys team lost to the Spartans 125-39, while the girls squad fell 123-38.
Despite the team result, the Dragons saw several strong performances.
On the girls side, sophomore Jolie-Rae Ford placed first in the 50-yard freestyle (26.42 seconds) and 500-yard freestyle (5:26.55) races.
Senior Elizabeth Dressel took first in the 100 backstroke in 1:08.3 and placed third in the 100 butterfly (1:10.42).
On the boys side, senior Jesse Genualdi won the 200 individual medley in 1:04.71 and finished second in the 100 butterfly (1:05.67).
Nate Ludwig took fourth in the 100 freestyle (1:02.39) and also swam on the 200 medley relay and 200 freestyle relay teams, which placed second and third, respectively.
"Everyone did great for the first swim meet," Dallas coach Jeff Bemrose said. "It was good to see the swimmers handle all the intricacies of a swim meet very well. Jolie-Rae Ford lapped the field in the 500-yard freestyle. She's a fun competitor to watch. Nate Ludwig has improved a lot from last year. We're going to depend on him more as the season progresses."
Dallas hosted Lebanon Tuesday after press time.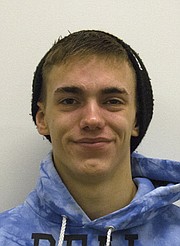 CENTRAL FALLS TO SILVERTON: The Central boys and girls swim teams opened the 2014-15 season by dropping a home dual meet to Silverton on Dec. 9. The boys squad lost 90-78, while the girls fell 88-82. Ryan Rosas (200 freestyle, 2:25.71), Daniel Glade (200 individual medley, 2:34.21) and Nathan Glade (100 breaststroke, 1:06.19) placed first in individual events for the boys. Paris Orin (200 individual medley, 3:06.02) and Catie Miller (50 freestyle, 29.56; 100 breaststroke, 1:26.01) took first. The Panthers faced Crescent Valley Tuesday after press time. Central will compete at the Newport Invitational on Friday.