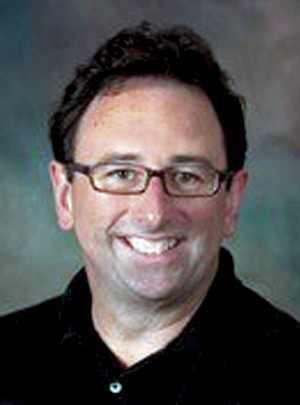 INDEPENDENCE — FCR, a Eugene-based call center, plans to open in Independence in 2015, bringing 20 to 50 new jobs to the area.
John Stadter, CEO for the company, said the business will be located in the former Calvary Chapel site at Central Plaza, 1399 Monmouth St., near Roth's Fresh Market.
The space will accommodate as many as 300 jobs, which would make FCR one of the largest employers in Polk County.
At the rate the company has grown — 20 percent each year from its founding in 2005, and 60 percent last year — it has already reached capacity at its other sites in Roseburg, Eugene, Grants Pass, Coos Bay and Veneta.
Stadter said FCR prides itself on being different in the call center industry.
One way is the kinds of jobs it offers, Stadter said. Most of the jobs available will be full time, and starting wages are $10 an hour.
FCR looks for long-term employees, unlike other call centers who keep wages low through turnover, Stadter said.
"We're stressing a great place to work, long-term employment and a stable workforce with our clients, which will lead to a better customer experience in the end," he said. "We're never going to build a company that goes offshore, we just don't think that's the way it should be done."
In fact, FCR seeks rural towns and cities to expand to, which is one reason Stadter chose to come to Independence.
"Our idea is to be in smaller communities that are a little away from metropolitan areas so we can provide certain job niches in that market," he said. "We really feel there is a need for our kinds of jobs in these kinds of communities. It's a good fit for what our company needs and what the community needs."
The community is the No. 1 reason he chose the area, followed by the availability of high-speed fiber — provided by MINET — and an enterprise zone which includes e-commerce.
The enterprise zone — which includes areas in Monmouth, Independence and Dallas — allows for companies to receive tax incentives from the state.
"(An enterprise zone) says this community has thought about economic development and is going to help us," Stadter said. "Shawn (Irvine) has been a great guy for that."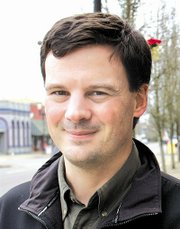 In fact, Irvine sought out FCR and Stadter, attempting to recruit them to Independence years ago.
"These guys are one of the best in terms of looking after their employees and doing the right thing," said Irvine, Independence economic development director. "I'm really excited about having them come to town."
An incentive package was put together by the city of Independence and Polk County totaling $25,000 to install a dedicated redundant fiber connection to the building. Money came from economic development funding, Irvine said.
Stadter said he hopes to have the call center moved in during the second quarter — April to June 2015.