FALLS CITY — Two councilors and Mayor Amy Houghtaling said their goodbyes at the Falls City City Council meeting last week.
Houghtaling, along with councilors John Volkmann and Barbara Spencer, attended their last meeting Thursday. They will be replaced by mayor-elect Terry Ungricht and councilors-elect Tony Meier and Jenn Drill come January.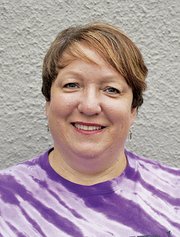 "I wanted to thank the community for letting me serve as mayor," Houghtaling said. "I really learned a lot and enjoyed it and hated it all at once."
She said one of the aspects she liked most was witnessing time and again the "spirit of volunteerism" in Falls City.
"I've said it before and I will say it again: We have some darn good volunteers," she said. "We have a lot of them; we have committed ones. Falls City just couldn't function without them."
Spencer, who had to step down because she will soon be moving to Portland, said serving on the council "has been great."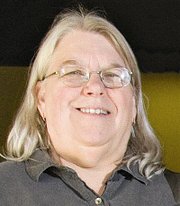 "It's been a privilege to serve the citizens of Falls City, not just on council, but a lot of other volunteer efforts," she said. "We've all (the council) done a really good job of taking the issues seriously and doing all that we can."
Councilor Dennis Sickles thanked his outgoing colleagues for their dedication.
"Now that I am in this position and I know how much time and effort it takes, I would like to personally thank them (Volkmann and Spencer) for their service and Mayor Houghtaling for her service," Sickles said. "I think you guys have done a real good job. You guys have made the city a better place and I really appreciate that."
While he didn't hint at what it would entail, Interim City Manager Jon Hanken told Houghtaling, Spencer and Volkmann to attend the council's Jan. 8 meeting for an official sendoff.
In addition to Drill and Meier, another new face will join the council in 2015, but just who that third person is has yet to be determined. On Jan. 2, Ungricht will officially move from councilor to mayor, meaning his council seat will be vacant.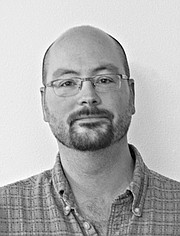 The council on Thursday approved a process to fill that vacancy with the goal that a new councilor will be selected in February.
The council is asking those who wish to serve in the position to apply by filling out a "city council interest form." Forms will be available Jan. 2, the day the seat becomes vacant, at City Hall, 299 Mill St.
Using the same process to fill previous vacancies, the council will interview candidates during a forum at its Feb. 13 meeting. After the forum, the council will vote to appoint a candidate to finish Ungricht's term, which expires January 2017.
For more information: 503-787-3631.