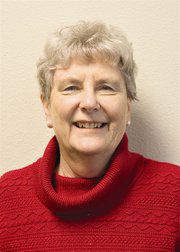 Christmastime is so beautiful because of those who decorate their homes with lights. A drive through Pedee now is a treat. Jane Micek and her daughter Krystal's home in downtown Pedee is especially bright. Eleven-year-old cousin Jeppie Johnson is happy to say he helped.
—
The Polk County Saddle-ites got together for a Christmas party at Lynda and Bob Schnekenberger's on Dec. 12. The 17 who attended had a potluck dinner and good conversation. They are planning to have their annual New Year's ride and chili feed on Jan. 3, which makes a good day to join this active and fun club. Call Karen Porter, president, for details at 503-606-0471.
—
The children's Christmas program at Pedee Church was especially nice, with the kids signing a song they learned the last few weeks under the direction of Jenny Mellein and Emily Coe. The performers were Kalina and Kindan Brotherton, Liam Castle, Leo and Annika Mellein, McKenzie and Blake Houck, McKenzie's friend Trista, and Abigail, Alexander and Allana Russell.
—
My husband, Paul, and I had a wonderful surprise last Thursday night when many of the above kids, along with Pam Burbank, Pastor Daniel Russell, and Tess, Josh and Brandon Simons, caroled us. We'd never been the recipients of caroling before. If you live in this community and see that they are caroling next year, call the church and they'll come sing to you, too.
—
New neighbor Kelly Lynch died last week. She had lived off Kings Valley Highway near Philomath for several years, but sold that home this fall and moved to Pedee. Her memorial service was Friday.