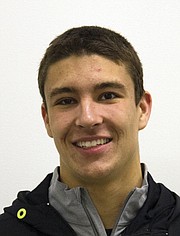 INDEPENDENCE — Central's boys swimming team defeated Crescent Valley 89-72 in a Mid-Willamette Conference dual meet on Dec. 16.
Nathan Glade recorded a pair of first-place finishes in the 100-yard freestyle (55.66 seconds) and 100 breaststroke (1:09.65). Orion Waight won the boys 200 freestyle in 2:20.85. Daniel Glade placed first in the 200 individual medley (2:28.04), Ryan Rosas took first in the 100 butterfly (1:09.54) and Thomas Peterson won the 50 freestyle (26.92).
The girls lost to the Raiders 114-42. Julissa Amador finished second in the 200 freestyle (2:30.83) and 100 breaststroke (1:29.7).
The Central boys also placed fifth out of nine teams at the Newport Invitational on Friday, while the girls squad finished seventh.
Daniel Glade finished second in the 500 freestyle in 5:44.79, and 10th in the 100 butterfly (1:13.21), while Nathan Glade took fifth in the 200 individual medley (2:28.88).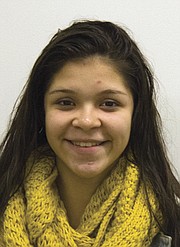 The girls squad was missing several varsity swimmers due to illness. Junior Sara Wright placed seventh in the 100 butterfly (1:22.32).
"Our team worked hard and many of them are in the middle of intense training and are exhausted, which showed throughout the meet," Central coach Shawn Martin said. "Both our senior boys and girls struggled with times, often not reaching where they might want to be, but that is also something I expect at this point in the season."
Central is off until Jan. 6, when the Panthers host South Albany at 4 p.m. at the Dallas Aquatic Center.
DRAGONS FALL TO LEBNON: Dallas' boys and girls swim teams lost to Lebanon at home on Dec. 16. The boys team fell 123-55, while the girls squad lost 112-44. Sophomore Jolie-Rae Ford recorded two first-place finishes for the girls. Ford won the 200 freestyle in 2 minutes, 1.92 seconds, and the 100 butterfly in 1:07.56. Allura Eldridge recorded a pair of seconds in the 50 freestyle (30.13) and the 100 breaststroke (1:34.03). Lucas Diaz won the 100 breaststroke (1:18.31) and was second in the 100 freestyle (57.46) to lead the boys. "New swimmers are getting comfortable with diving off the blocks," Dragons coach Jeff Bemrose said. "Returning swimmers are getting back into shape and fine-tuning their technique." Dallas hosts Blanchet Jan. 8 at 4 p.m.