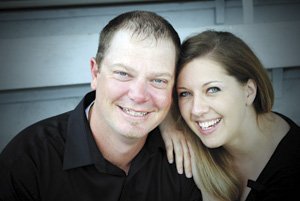 Jordan Lindsey Bemrose of Dallas and Brian Kyle Rust of Echo are planning an August wedding.
The bride-to-be is the daughter of Jeff and Wendy Bemrose of Dallas. Her fiance is the son of Tim and Shannon Rust of Echo.
Jordan, a 2005 graduate of Dallas High School, is a 2009 graduate of the University of Oregon in Eugene with a Bachelor of Science in music. She received her Master of Science in music education from Oregon State University in 2010. She is employed as the music director at Ione Community School.
Brian is a 2002 graduate of Heppner High School. He graduated in 2006 from the University of Idaho with a Bachelor of Science in agriculture. He is an agronomist with Morrow County Grain Growers Inc. in Ione.
The wedding is set for Aug. 9 at Saint Mark Lutheran Church in Salem.
The couple will make their home in Ione.
More like this story