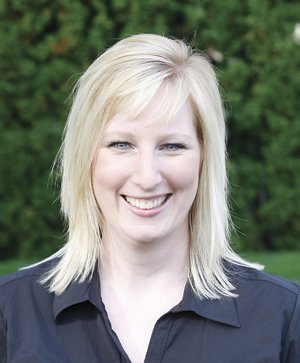 DALLAS — Beth Jones, a Dallas resident running for the Independent Party of Oregon nomination for Oregon House District 23, claims supporters of a potential opponent are running a campaign misrepresenting her political positions.
Jones sent a letter to the Oregon Family Council (OFC) — a Christian political organization — and the campaign of District 23 Republican nominee Mike Nearman on Thursday asking for the misinformation to stop.
The letter claimed a woman representing Nearman's campaign calling from OFC offices has called members of the Independent Party of Oregon saying "Beth Jones is a pro-choice individual and Mr. Nearman is the only Christian candidate in the race."
Neither assertion is true, Jones said Thursday. She said she has always been anti-abortion. In fact, Jones touts herself as "pro-life plus," meaning she is not only against abortion rights, but feels it is society's obligation to help pregnant women in need care for their children.
Nearman denied Monday that those accusations were made, saying the phone call campaign was intended to prevent a split of the Republican vote in the general election by discouraging Jones' nomination.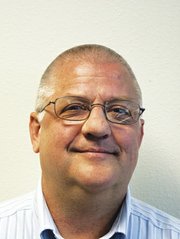 Jones' uncle, Bill Barlow, was the first to report receiving a phone call during which he claimed the caller misrepresented Jones' positions. He said a female caller encouraged him not to vote for Jones in the Independent Party primary, even though it's Barlow's son, not him, who is a member of the party.
"She said she is a disgruntled Republican," Barlow recalled. "She doesn't go along with the wishes of the majority of the party."
Jones decided to seek the Independent Party of Oregon nomination after Nearman defeated incumbent Republican Jim Thompson – in a race characterized by negative campaigning -- for the party's nomination in May. A registered Republican and current Dallas City Councilor, Jones said she believed she had more experience than either of the candidates in the race, Nearman or his Democratic opponent, Wanda Davis.
Barlow said when he voiced his support for Jones, the woman on the phone began to try to discredit her by connecting her with Thompson and saying "Nearman is the pro-life candidate in this race."
Barlow immediately called Jones, who was surprised to see Nearman – who isn't running for the Independent Party nomination – campaigning against her so soon.
"I can't believe they have attacked me this strongly when I haven't even gotten the nomination," she said.
The Independent Party of Oregon nominations will be announced on Monday. Davis is also running for the IPO House District 23 nod.
Furthermore, Jones said OFC – which also publishes a non-partisan voters' guide distributed to churches and individuals -- never contacted her to inquire about her political views on any issue.
"Since Oregon Family Council has never spoken to me, nor attempted any communications, it is presently assumed OFC was simply misinformed or did not know someone was using your telephone numbers," she wrote in the letter.
Nearman said neither his campaign nor OFC have misrepresented Jones' views.
"I don't think they are saying that," Nearman said. "I've seen the script they are using and it doesn't say that."
What the script does say, according to Nearman, is that Jones is a spoiler in the race.
"I think it (the message) is that that a vote for Beth Jones is a vote to split the Republican Party and that is not a good thing for the pro-life cause," he said.
When asked, Nearman declined to provide the Itemizer-Observer with a copy of the script.
Nearman said Barlow and others making the same claim must be mistaken about what they heard.
"If that is the kind of message they are getting, they are seeing something that isn't there," he said. "Just because I say I'm for lower taxes doesn't mean Beth Jones isn't for lower taxes. She's making an issue out of nothing."
Nearman added he felt it was important to campaign against Jones, even though he is not seeking the Independent Party of Oregon nomination.
"This is just an attempt to fragment the Republican Party," he said. "I think it's wise to get my voice in there, too. I think I am in this race, even if I'm not on the ballot."
Oregon Secretary of State Spokesman Tony Green said the office does not regulate the content of political advertisements, calling it a "pretty core First Amendment issue." Oregon statute does allow candidates to sue over false statements, he said.
Jones said she doesn't believe Barlow misunderstood what was said, but sending the letter will be her only attempt to resolve the issue.
"We kindly request Oregon Family Council as a Christian organization reflect the truth in its future communications," the letter read.