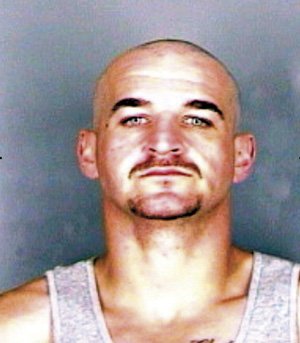 FALLS CITY — One suspect in the July 8 drive-by shooting in Falls City was arrested while a second suspect is still at large as of Monday.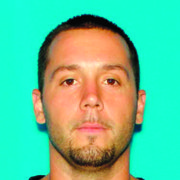 The Polk County Sheriff's Office announced they have arrested Michael Johnson, 25, of Dallas on charges of attempted murder, conspiracy to commit murder, unlawful use of a weapon, felon in possession of a firearm and reckless endangering.
He is in custody in Polk County Jail on $217,500 bail.
Polk County deputies are still searching for a second suspect, Scott Newton, 31, of Mill City.
According to the sheriff's office, at about 3:30 p.m. on July 8, Johnson and Newton reportedly went to the Little Luckiamute River falls located between Parry Road and Mitchell Street in Falls City, where they threatened another man with guns. Following the incident at the falls, the suspects allegedly went to Sheldon Avenue near Frost Road, where they reportedly shot four or five rounds at a residence located at 243 Sheldon Ave.
The homeowner returned fire and chased the suspects as they sped away in a car westbound into Falls City. The vehicle chase continued through town and the suspects reportedly fired back at the pursuing vehicle as they were passing in front of Falls City High School on North Main Street.
No one was hurt in the exchange and the pursuit ended when the homeowner spotted a Polk County deputy and reported the altercation.
Anyone with information regarding the whereabouts of Newton is asked to call the Polk County Sheriff's Office at 503-623-9251 and speak with Detective Sgt. Mark Garton.