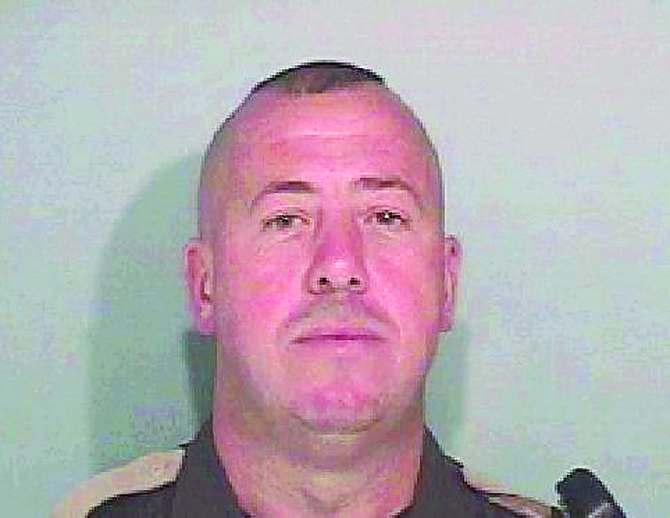 DALLAS — Polk County Sheriff's Office Sgt. Randy Whittaker died Friday in a car crash, leaving a void in many people's hearts.
"They say everything happens for a reason," said a tearful Judy Slater, who works in the Polk County Jail's kitchen. "Maybe God needed more security up there."
Whittaker, 48, was driving his Jeep eastbound in the right lane of Highway 22 near the Rosemont Street Northwest onramp in West Salem at about 4:11 p.m. when another vehicle passed him. He lost control of his vehicle when he moved into the left-hand lane, striking the large cement barriers along the right side of the highway.
His dog was with him, and ran off after the crash. The dog was located and returned to Whittaker's family.
Whittaker worked at the Polk County Jail for 15 years. He is remembered for his sense of humor, fairness and compassion — and a love of tuna fish sandwiches.
"That's just Randy," Sheriff Bob Wolfe said. "He's always joking around with people."
Just a couple of weeks ago, Whittaker had taken the unsupervised cellphone of Lt. Barbara Shipley and snapped a picture of himself making a pirate face.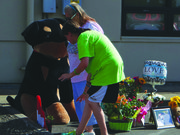 She still has that picture on her phone, she said. Whittaker loved playing practical jokes.
"His favorite thing to do would be to come in my office when I leave my door open and just move one thing," she said. "Just something little … just to see how long it would take for me to notice."
Whittaker was the kind of man who would lift you up if you were down, Shipley said. Slater agreed, saying that if she was having a bad day, Whittaker would be the one to make her laugh.
"We have a very serious job," Shipley said. "We have a very difficult job sometimes, and he was always the kind of person you wanted to work with, because no matter what happened, you knew he always had your back. And if we could have fun in the meantime … why not."
Whittaker was one Shipley could always count on to get something done — and done well. Wolfe said he was "one of the workhorses" of the jail.
"He was always fair and compassionate to everyone's individual needs," she said, and that included inmates.
Inmates could easily have used the tragedy to push the buttons of staff. Instead, they offered condolences, Shipley said.
"We've had many of them comment to staff how sorry they are and what a difference he made in their lives," she said. "We've had inmates who were released come push the button (at the jail) just to say I'm sorry."
He worked in the courthouse as well as the jail, and often transported inmates across the country, Wolfe said.
Whittaker always had something nice to say, always had a compliment, Brenda Hidalgo, Spanish interpreter for Polk County Courthouse, said.
"The last thing he said to me is, 'How's my Guatemalan beauty?'" Hidalgo said. "It wasn't the first time he had a compliment for me, but I didn't know it would be the last time. He put a smile on my face and in my heart. I just didn't know that was the last time."
All day Monday, she said she just kept remembering "Doscientos cuatro," 204, his badge number.
It's hard for people to wrap their minds around, that Whittaker is gone, Shipley said.
"He was larger than life," she said. "He was always the guy who was there. When something bad happens, he was the one to pick everyone up, and he's not here to do that."
Salem Police requests that anyone who may have witnessed the events prior, during or after the crash to contact Salem Police Dispatch at 503-588-6123. The crash remains under investigation.
A memorial service for Whittaker will be held Thursday at 3 p.m. at Trinity Lutheran Church, 320 SE Fir Villa Road, Dallas.
(See Obituary, Page 13A)