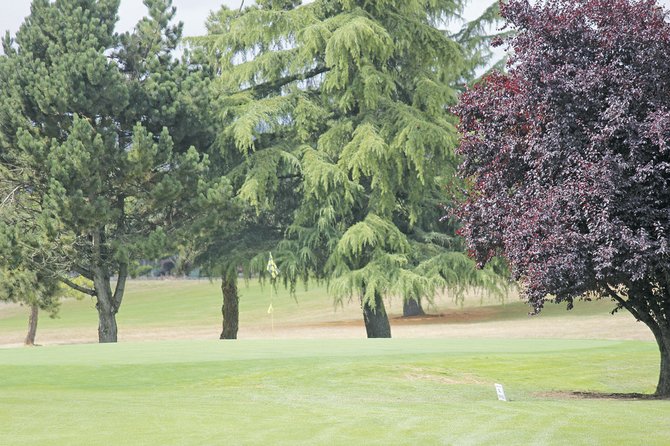 Editor's note: This is the second story of a three-part series profiling Polk County's golf courses.
DALLAS — Dallas Golf Club's nine-hole executive course isn't going to scare you. The 2,024-yard, par-31 layout is almost all straight, with distances that make it friendly to novice golfers and those looking for a quick round.
But Dallas Golf Club is not without its challenges.
Control is front and center throughout the layout.
On holes like the par-3 third, a bunker may block your lie, depending on the hole location. On others, a wayward shot means you might be hitting from the wrong fairway toward the green.
"Accuracy is key on this course," general manager Mike Tallon said. "I think people will be surprised and find the course is more difficult than they are expecting."
But don't be intimidated, either. The longest hole stands at 347 yards from the back tees.
And while there are hazards along the way in the form of water and bunkers, the course may be ideal for those players without the long drive in their arsenal and give golfers confidence with chances to score pars — or even birdies — on the shorter holes.
The most difficult hole may be the last.
The par-3 ninth features elevated tees and potential water hazards on the left and right side, as well as behind the green.
The elevated tees also mean it's harder to judge distance, so less experienced players will do well to play this hole conservatively.
Dallas Golf Course finds a balance between providing obstacles while remaining a course players can finish quickly.
The course's distance makes this it easy to walk alone or in a group without having to devote an entire afternoon to playing.
The length is also aimed at giving less experienced golfers a way to test their skills in an inviting way.
"I think this course is great for families or newer golfers," Tallon said. "It's a great course to get introduced to golf on or to hone your skills."
Favorite hole
This is a consistent course that features good drainage and quality of grass and greens. If I had to choose one, I'd say the ninth.
It's a great closing hole, presenting a number of hazards to contend with. It's not the most difficult hole you'll see, but it provides a fun challenge to end your round.
If your shot strays left or right, you're in the water. If your shot goes long over the green, you're in the water. The fairway lays up to the green from right to left, giving players a safer play. But for those willing to go for it, it's a challenging, yet rewarding final hole.
Other amenities
Dallas Golf Club features a driving range and practice green to help you get warmed up before your round.
The club house also has small snacks and drinks to load up on before or after your round.
Final thoughts
At $12, Dallas Golf Club can provide inexperienced golfers a course that they can succeed on.
At just more than 2,000 total yards, you don't need to be a big driver off the tees.
In fact, for some players, woods and drivers likely won't be lifted out of the bag.
The easy-to-walk course, level of difficulty and the speed of which you can finish a round makes Dallas Golf Course an appealing choice for golfers of all skill levels.