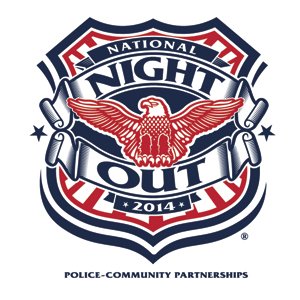 POLK COUNTY — Join in the festivities on Tuesday for National Night Out, "America's Night Out Against Crime."
Turn on your lights, lock your doors and stand with neighbors and law enforcement to have fun, heighten awareness against crime, and enhance community relations.
National Night Out, now in its 31st year, was started in 1984 to promote involvement in crime prevention activities and send a message to criminals letting them know that neighborhoods are organized and fighting back, according to the National Association of Town Watch's website, natw.org.
Celebrations will take place around Polk County, some in Neighborhood Watch communities.
Dallas
The Dallas Police Department won't be hosting any events because of budget cuts and stressed staffing levels, said Lt. Jerry Mott. However, three Neighborhood Watch groups have registered events with the Dallas Police: Academy Street, Hayter Street and Countrywood Manor.
Officers are encouraged to stop by these events if time allows, Mott said.
"It is the police department's hope, as economics improve, we may someday be able to staff the community services officer position again who acted as liaison and police representative for this and other community events," Mott added.
Independence
The Independence Police Department will partner with Monmouth-Independence YMCA and Polk County CERT (Community Emergency Readiness Team) to host a National Night Out neighborhood block party from 6 to 9 p.m. at Henry Hill Park, 450 I St., next to the pool.
Hamburgers and hot dogs will be available for the first 200 people. McGruff the Crime Dog will be a special visitor. The Independence pool will be open until 8:30 p.m. Kids may swim for $1, and adults for $2.
For more information: Sgt. Juventino Banuelos, 503-837-1108; email to Banuelos.juventino@ci.independence.or.us.
Monmouth
A National Night Out celebration will be at Main Street Park from 6 to 8 p.m., hosted by Monmouth Police Department. It will be set up near the splash fountain play area.
Members of the police department will be on hand to visit with citizens, provide crime prevention tips, and answer any questions about safety and security issues in Monmouth.
Stickers, ice cream treats and free bicycle helmets also will be available while supplies last.
Rural Areas
Salt Creek Neighborhood Association will host its National "Neighbor's" Night Out from 6:30 to 8:30 p.m. at 14730 Salt Creek Road. Information on the Neighborhood Watch program and FEMA Community Emergency Response Team will be available. All neighborhood families are welcome; those attending are asked to bring a chair and snacks to share.
For more information: Bruce Sigloh, 503-623-9789.