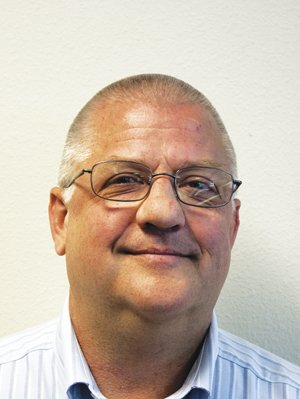 POLK COUNTY — Mike Nearman, the Republican candidate for Oregon House District 23 — elections results were posted Tuesday night after press time — responded to an ethics complaint filed against him in a letter to voters last week.
The election mailer sent out just days before Tuesday's election calls the complaint "baseless."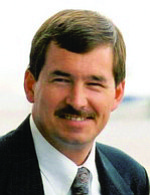 An ethics complaint filed Oct. 24 by State Sen. Brian Boquist with the Oregon Government Ethics Commission is now going through a preliminary review that could take up to 135 days.
The complaint questions four items: the truthfulness of Nearman's responses on his Statement of Economic Interest about his employer and that of his wife's, Debora Nearman; whether he owns a farm; and whether he should claim rental income from four properties he owns in Salem.
In his response, Nearman identifies his employer as Supra Products, a division of United Technologies, and his wife as working for the Oregon Department of Fish & Wildlife.
In the letter, Nearman acknowledged a previous complaint filed by Boquist during this year's primary election.
"Now, with little time to respond, the same guy files another ethics complaint that is equally outlandish," Nearman wrote.
Boquist said Supra Products is a brand name used by United Technologies, not a registered business in Oregon.
"Unfortunately, Mr. Nearman has been asked to be more transparent, but has refused for a variety of reasons," Boquist wrote in the complaint letter. "Therefore, please take whatever necessary actions (are) required to get Mr. Nearman to comply with the law in reference to the items above …"
The primary elections complaint, originally filed with the Oregon Secretary of State's Election Division, is now in the hands of the Oregon Department of Justice. In the complaint, Boquist questions whether there was illegal coordination happening between Nearman's campaign and financial supporters Oregon Right to Life, Oregon Family Council (OFC), Taxpayer Defense Project and Gateway Communications, which has produced campaign materials for Nearman.
Boquist said aforementioned entities share people in many leadership positions, including Teresa Harke, Nearman's former campaign manager who also works for OFC; Tim Nashif, who is on the board of OFC and the CEO of Gateway; Mike White, who is on the board of OFC and president of Gateway; and Nicholas Graham, a director of Taxpayer Defense Project and operations director for Gateway.
Gateway also is, according to the DOJ's Charities Division, the fundraising company for both OFC and Oregon Right to Life.
Boquist also lists a number of what appears to be campaign finance reporting irregularities. He also notes in the complaint Gateway has apparently offered Nearman credit on a number of occasions.
Kristina Edmunson, DOJ spokeswoman, said it is DOJ policy not to comment on open cases.