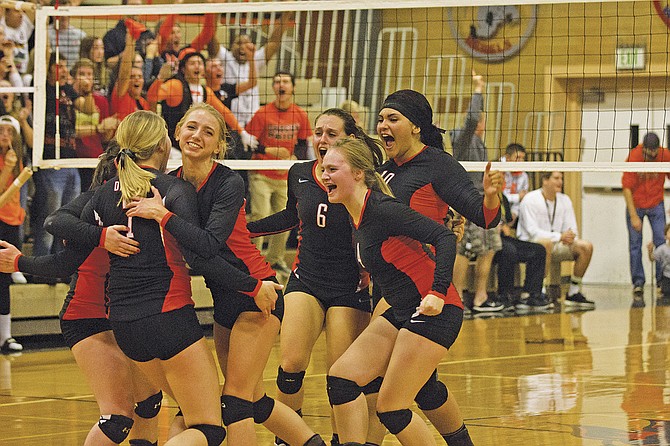 MILWAUKIE — The Dallas Dragons volleyball team saw its season come to an end Saturday after falling to third-seeded La Salle 25-10, 25-20, 25-9.
The loss in the first round of the OSAA Class 5A volleyball state playoffs came after Dallas defeated North Eugene 25-17, 25-20, 20-25, 25-23 on Oct. 28 in the play-in round.
"It's been fun to be a part of this team and it's fun to see the players grow," Dragons coach Shana Lavier said. "We changed our lineup a bit and they embraced it."
Dallas' win over North Eugene provided the players one last home match for the season and one last chance for the seniors to perform in front of friends and family.
"I was excited," senior Danielle Remington said. "(Oct. 28) was my last home game and I'm glad we won in the way that we did."
The Dragons could not keep up that momentum against La Salle, however, losing in straight sets.
Dallas also advanced to the Class 5A state playoffs in 2013.
La Salle advanced to the quarterfinals round against Crater on Friday.

PIRATES FALL IN LEAGUE PLAYOFF: With the Tri River Conference's third and final berth to the state volleyball playoffs up for grabs, Perrydale lost to Central Linn 20-25, 25-17, 19-25, 28-26, 15-3 on Oct. 28. No details were provided. The Pirates went 8-6 in league play during the regular season. Central Linn lost to Faith Bible in the first round of the playoffs 25-19, 26-24, 25-21 on Saturday. The quarterfinals begin Friday.