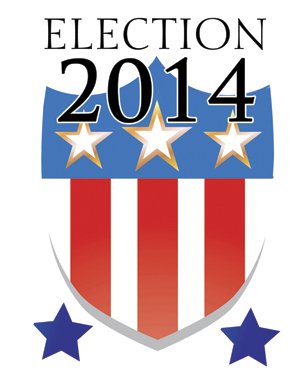 Independence councilors keep seats
INDEPENDENCE — For the 2014 general election held Nov. 4, incumbents for Independence City Council ran unopposed. All were re-elected to their posts.
Mayor John McArdle received 95.74 percent of the vote; Position No. 1 Councilwoman Diana Lindskog received 97.50 percent; Position No. 2 Councilwoman Marilyn Morton got 97.30 percent; and Position No. 4 Councilman Tom Takacs garnered 98.06 percent.
The councilors and mayor will be re-sworn in in January.
Wolfe re-elected as county sheriff
POLK COUNTY — Bob Wolfe has been re-elected to another four-year term as Polk County Sheriff.
Wolfe, who was unopposed in the Nov. 4 general election, received 97.24 percent of the votes in final unofficial balloting.
Wolfe has served as Polk County Sheriff since 1999.
Not all PSWCD board seats filled
POLK COUNTY — After the 2014 general election held Nov. 4, two seats on the Polk Soil & Water Conservation District Board of Directors will remain vacant until the board meets in January.
No candidates filed for PSWCD Zone 4 and Zone 5 seats, so they will remain unfilled. Vacant board positions may be filled by appointment either by the Oregon Department of Agriculture or by a majority vote of the remaining board members after Jan. 1.
Incumbent David Simmons won the only contested seat on the Polk Soil & Water Conservation District Board, defeating challenger Melvin Chase 8,892 votes (62.59 percent) to 5,032 votes (35.44 percent) in Zone 2. David McKibben, running unopposed, took 15,421 votes (98.24 percent) for Zone 3, while Frank Pender Jr., also unopposed, received 15,621 votes (98.55 percent) for the at-large seat.
For more information on the district or the board: www.polkswcd.org.
Legislators earn re-election nod
POLK COUNTY — Two Oregon legislators whose districts include parts of Polk County were re-elected during the Nov. 4 general election.
Jackie Winters, a Republican from Salem, was easily re-elected to the Oregon Senate for District 10, which includes parts of Monmouth, Independence and West Salem. She received more than 86 percent of the total vote from her district, compared to about 12 percent for Libertarian candidate Glen E. Ewert. There was no Democratic candidate.
In the State House of Representatives, District 10, which includes parts of Falls City and Grand Ronde, Democrat David Gomberg was re-elected to a second term. He was unopposed.
Election analysis discussion on tap
MONMOUTH — Ed Dover will lead a discussion analyzing the election results Wednesday (today) at noon in Room 105 of the Health and Wellness Center at Western Oregon University.
Dover is the author of many books on elections and will take a look at the national and state results from the 2014 general election.
For more information: www.wou.edu.