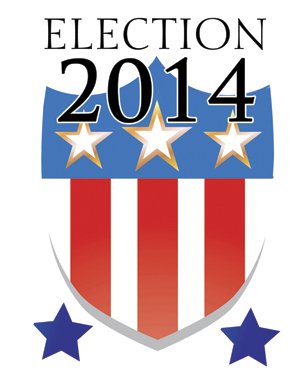 DALLAS/FALLS CITY — Local schools received good news on Election Night: voters in Dallas approved a bond for building maintenance and Falls City supported a levy for operations.
Voters in Dallas approved Measure 27-116, with 4,784 voting "yes" and 4,17 "no" votes, or a 53.4 percent-to-46.6 percent margin.
"I was extremely hopeful that it would pass and very grateful when it did," said Dennis Engle, Dallas' interim superintendent, of the election outcome.
Funding from the $17 million, eight-year bond will pay for roofing, heating and ventilation, plumbing and ADA access projects. Also on the project list are renovations to update technology infrastructure and equipment, and adding classroom space, including career training and trade classes.
With victory in hand, the next step for the Dallas School District is the formation of a bond advisory committee that will work with district staff to prioritize projects, Engle said.
The Dallas School Board, which is responsible for making committee appointments, began discussions about forming the committee Monday.
Falls City overwhelmingly approved Measure 27-114, a levy to support operations, with 369 "yes" votes to 137 "no" votes, or 72.9 percent to 27.1 percent.
Levy funding, costing $1.25 per $1,000 of assessed value on properties, will help pay for the district's new music program, athletics and extracurricular activities. The Family Academic Clubs and Enrichment for Success (FACES) after-school program and the Wagner Community Library also will receive levy funding.
Superintendent Jack Thompson said he appreciated the hard work of members of the Falls City School Board and other supporters during the campaign for the levy.
"It was definitely a cool thing to have that pass as overwhelmingly as it did," he said. "That tells me that people in Falls City believe in their school district and believe in the direction we are going."
Measure 27-114
FALLS CITY SCHOOLS LEVY
Yes 72.92%
No 27.08%
Measure 27-116
DALLAS SCHOOLS BOND
Yes 53.39%
No 46.61%