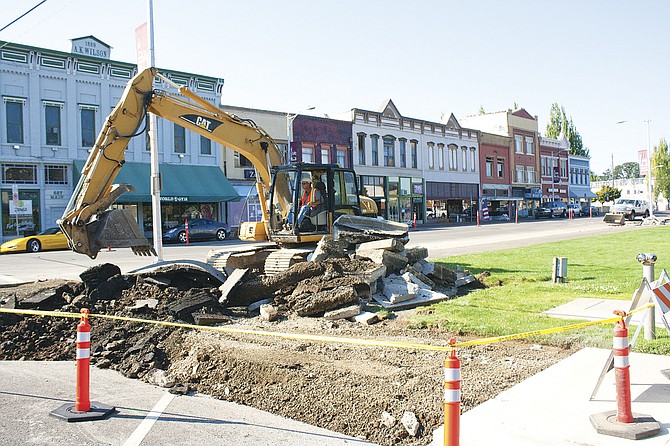 DALLAS — Dallas' Urban Renewal District turns 10 this year and it's made a noticeable difference. But due to circumstances unforeseen a decade ago, it's not what was originally expected.
Streetscape projects have improved the appearance of some areas downtown, particularly Main Street, making the sidewalks more inviting and walker friendly.
It doesn't have the same look of "a blighted area" in need of improvement as it was declared 10 years ago, but has everything that is supposed to come with that — more shoppers, more businesses — happened, too?
A drive down Main Street, with several vacancies darkening the windows, would indicate the answer seems to be not quite yet. But city officials believe with time — the district is only halfway through its life span — the area will improve.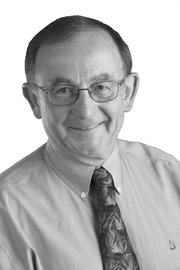 "Typically, the second half is more vigorous because we have added real value to the district," said Dallas Mayor Brian Dalton.
Urban renewal districts are created to invest public money into improvement projects — sidewalks, streets, business facades — or in some cases redevelopment. In the early 2000s, Dallas began to look into the idea for its degrading downtown.
Dallas' district was initiated in 2004, encompassing an area covering downtown from Walnut Street south to Clay Street and from Church Street east to Jefferson Street, with a small area extending to Fairview Avenue.
Financing for improvements comes from "incremental tax increases," which is to say all assessed value growth is taxed and directed to the district through its 20-year life span. All taxing districts affected by the district — including the city of Dallas, Dallas School District, Polk County and a cemetery district — would continue to receive taxes, but only at the rate they did when the district was created. For example, this year because the district was in place, Polk County had to forgo $9,244 in taxes.
Dallas City Manager Ron Foggin said schools don't lose money, as the state school fund has to make up the difference.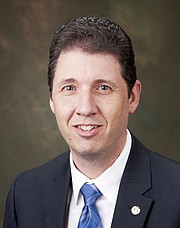 Foggin said in 2004, Dallas' urban renewal district was valued at about $25.1 million, with a current value of $30.5 million. That means the $5.4 million assessed value increase has been taxed and the proceeds set aside for reinvestment in the area.
Those taxes have purchased sidewalk improvements on Court and Mill streets, the aforementioned Main Street 800- and 900-block overhaul, and created a fund for building facade grants. More such projects are slated.
"We have taken that on quite seriously. As you can see from last year's project, we've made a big impact," Foggin said, referring to Main Street, the district's most ambitious project to date.
In its 20-year life span, the district is estimated to bring in approximately $3 million in taxes, lower than the original estimate of $9 million. The reasons behind that was the long-lasting recession and a major housing development that ended up being non-taxable.
"We hit a wall with the recession, and with the small business environment in Dallas it doesn't appear to have abated," Dalton said.
Reduced resources limited borrowing options, which in turn lowered the ambition of the projects, or at least changed the timing on them. Signature improvements, like improving all downtown blocks of Main Street instead of just two, have to be broken into pieces.
"The urban renewal district for what it has been able to afford has been successful," Dalton said.
Dalton said outside investment — particularly of business owners — is the last piece of the puzzle. Response to façade improvement grants have been tepid thus far, but that is the kind of partnership the district hopes will happen more in the future.
Though expectations have been tempered, Dalton is still optimistic careful spending still will work.
"For Dallas, the urban renewal district was the right thing to do at the time and the investment will pay off," he said.
Dallas Urban Renewal by the numbers:
• 2004: year the district was created.
• $25,137,464: base value in 2004.
• $30,566,586: current value
• $5,429,122: Assessed value growth that has been taxed over 10 years.
• $3 million: revenue estimate through the life of the district.
• 2024: the year the district expires.