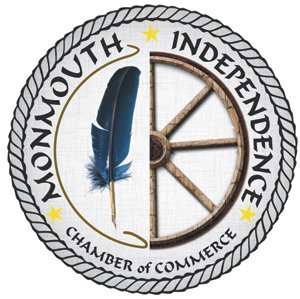 MONMOUTH/INDEPENDENCE — A new system of paying dues at the Monmouth-Independence Chamber of Commerce will give business owners a chance to shop for benefits.
"Membership dues will be tied to the benefits that the member gets, so they can decide on the level of involvement that they want to have," said Miriam Haugen, a member of the chamber's membership committee.
The new tiered system was unveiled Wednesday (today) and includes various levels of involvement, said Jean Love, executive director of the chamber.
With the system comes more education and awareness about what services the chamber offers, Haugen said.
An easy to read diagram will help chamber members decide how best to use chamber benefits, said Lynn Myer, a chamber membership committee member.
"I would refer back to (the diagram of benefits) in my marketing plan," Myer said.
In addition to the membership benefits in any given tier, business owners may choose to add options "a la carte," services such as banner ads or being featured on Facebook.
Previously, chamber dues were based on the number of full-time equivalent employees a business had. The system was based on the idea that the more employees a business had, the more money it could contribute to the chamber.
Having dues based on services levels the field, Love said.
For more information: 503-838-4268; email to micc@minetfiber.com.