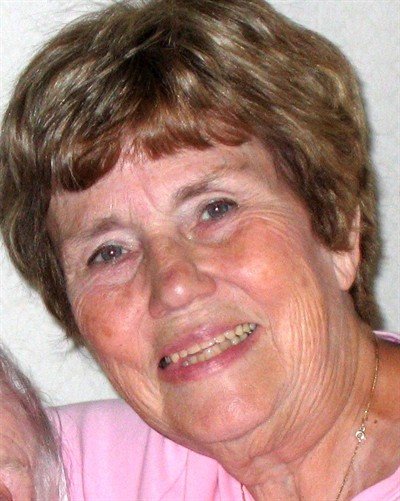 It's a brand new month and MI Town is busy with all the activities of the autumn season.
Our crisp and cool mornings begin in darkness now, and our long twilight evenings won't return until next summer. There are still a few good tomatoes on the vines and the grapes are ready for picking. This has been a great year for apples, and we'll enjoy applesauce and pies all through the fall and winter.
—
This year's Independence Hop & Heritage Festival was a wonderful experience for everyone, with so many good and interesting things happening right here in MI Town. Hearty congratulations are in order for all those volunteers and business and community leaders who worked so hard to showcase all the good things about Independence — both past and present.

—
It was great to also see the used book sale happening at the old Independence library, where people discovered all kinds of treasures to keep and to share. Revenue from the sale provided the Friends of the Independence Public Library with funding to provide needed goods and services.
Speaking of books, both the Monmouth and Independence libraries have many good programs for everyone, from toddlers to seniors. More information is available by calling 503-838-1811 (Independence) and 503-751-0182 (Monmouth).
Stop by either of MI Town's excellent libraries and discover so many wonderful things that are going on right here in our communities.
—
Mark your calendars for Saturday for the monthly community breakfast from 8:30 to 10:30 a.m. at the Monmouth Senior Center. Friendly faces and happy cooks serve a hearty breakfast consisting of sausage, eggs, pancakes, and biscuits and gravy on the first Saturday of every month. The price is right: $6 for adults and children over 12, $3 for children younger than 12. It's a great way to begin a Saturday for busy people of all ages and a chance to visit with old friends and make new acquaintances.

—
Let's face it — we all complain about politics and politicians, no matter what the season. This November we have many local and statewide candidates and issues that should concern everyone, so please register to vote. Election Day is Nov. 4, and it's our opportunity to make our voices heard.
—
A local family is grieving the recent death of their beloved child, and our community grieves with them. He touched many hearts and souls in MI Town during his 8 years, and will be missed by all who knew and loved him. A website has been launched to assist the family with expenses and can be accessed at www.gofundme.com/ev7hyw. Any contributions will be appreciated by the family.