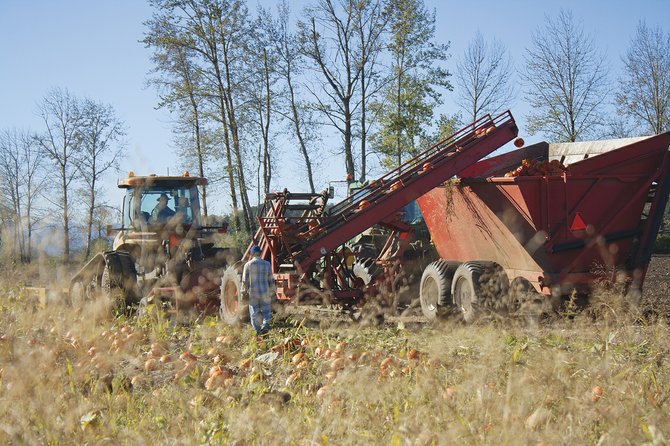 RICKREALL — Yes, those do look like pumpkins growing in Rickreall Dairy's fields off Highway 22 in Rickreall.
And no, they are not for the cows.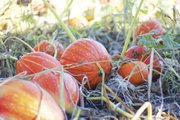 Actually, the bright orange globes are a proprietary variety of squash. Unlike carving pumpkins, the shells are very hard, but the squash variety is otherwise quite pumpkin-like in appearance, and apparently taste — so much so that the seeds will be used in pumpkin seed snacks and the meat to make pumpkin pies, said Rickreall Dairy owner Louie Kazemier.
He said the sight of what appears to be pumpkins has many passersby curious — the fields are right off the highway, so there are quite a few — asking him questions.
"The phone has been ringing off the hook," Kazemier said, smiling. "People have been asking, 'How are you going to feed those to the cows?'"
That's a challenge Kazemier doesn't have to worry about. The seeds are going to Corvallis-based Autumn Seed, while the flesh will go to Stahlbush Island Farms in Corvallis to make the pies, Kazemier said.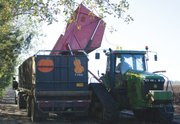 The unusual crop is growing in Rickreall Dairy's fields as a favor to Autumn Seed, whose owner is a friend of Kazemier's. Both men volunteer at Camp Attitude, a Sweet Home-area camp serving children and families with special needs.
Kazemier said the squash fields have to be rotated, so he volunteered to grow them for Autumn Seed in exchange for the company growing grass for him.
Harvest on the 70 acres planted in squash has begun and should wrap up this week.
Highway drivers shouldn't be surprised if they see more orange in the dairy's fields next fall. Kazemier said this may be the only year he grows the crop, but has set aside 35 acres for next year just in case.