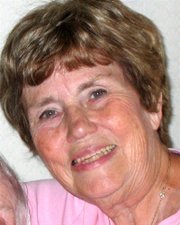 It's mid-October in MI Town and we're enjoying that little bit of calm just before the holiday season begins.
Halloween and Thanksgiving décor are everywhere, which means that Christmas advertising is only a moment away.
We still don't know who will be playing in the World Series — both the American and National baseball leagues' championship series were still going on at press time. It seems as if the World Series gets later and later every year, but it gives us baseball fans more games to watch and enjoy.
—
Both Central High and Western Oregon football games are giving us great afternoons and evenings of fun, and great entertainment right here in MI Town. Crisp autumn days and evenings are perfect for getting family and friends together for a football game.
—
Central High School celebrated homecoming last week when it hosted Lebanon High School in a great football game that the Panthers won 52-0 here in MI Town on Thursday.
We also enjoyed watching the WOU and Dixie State game on Saturday.
Saturday night was the 34th Central High Panther Club Athletics Auction, preceded by a wonderful dinner catered by San Antonio Restaurant. Mike Ainsworth, who must be the busiest man in MI Town, was the master of ceremonies. When Mike isn't working as a Polk County commissioner or announcing the Central football games, he's doing even more good things for our community.
—
Don't forget to make plans for the soup and pie sale at the Monmouth Senior Center on Thursday. The hours are 11 a.m. until 1:30 p.m. You'll be greeted by smiling volunteers who will be happy to take your orders for a big bowl of soup ($3 each) and a piece of homemade pie ($2 each).
—
Lots of candidates' signs are blooming all over MI Town and just about everywhere else we go. Despite all the robo-calls and daily commercials on radio and TV that are mostly negative, it's important to know about the candidates and ballot measures. We received our voter's pamphlet recently and find it to be very informative, so pick it out of the junk-mail pile and take the time to get the facts before voting. Ballots will be in the mail soon.
—
TravelOregon is working with a group of people from MI Town as well as others in Polk County to explore tourism and visitor resources in our area. We met Tuesday and will do so again Wednesday (today) in workshops and discussion groups.
If you are interested in participating in these events, check the website www.industry.traveloregon.com/industry-resources/destination-development/rural-tourism-studio/polk-county. There is a $5 charge for a meal if you attend these meetings, and everyone is welcome to share their ideas and suggestions. We are anxious to keep our communities' charm and appeal, while exploring other opportunities.