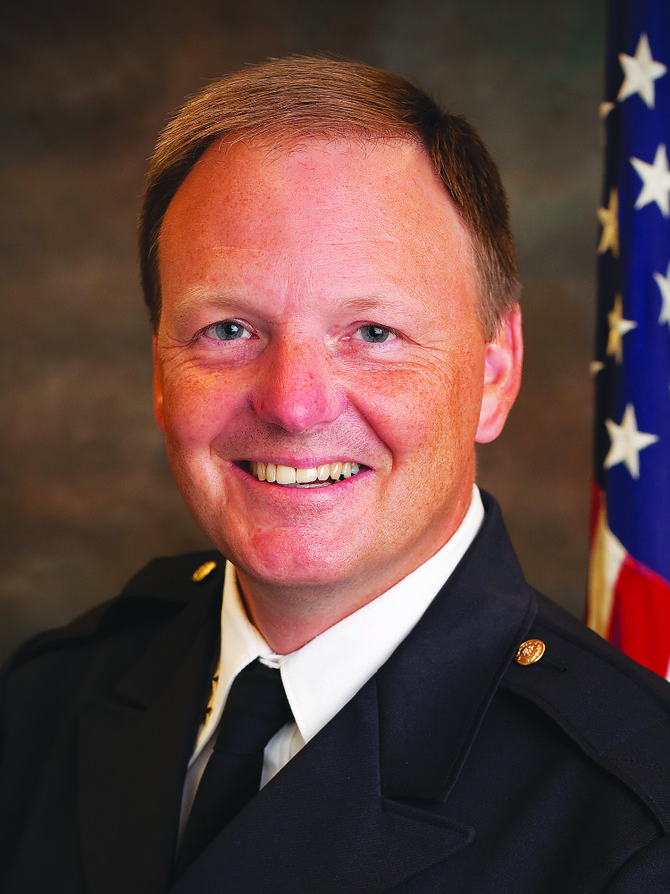 MONMOUTH — On a number of different occasions in the last year, Monmouth Police Chief Darrell Tallan said he would have liked to have had a community notification system.
Broken natural gas lines, downed transformers and 12-inch snow events top that list.
"Back in February when we got 12 or 13 inches of snow, that just doesn't happen in Monmouth," he said. "It actually shut down a lot of things. We could have sent out notifications to people saying that this is going to be a pretty heavy weather event, not just a 1-inch snow like we're used to."
Now, the city of Monmouth has a system citizens can opt-in to, Everbridge, that lets users choose how to be notified — and what they want to be notified about.
Everbridge uses an opt-in system, so citizens need to sign up to receive notifications, Tallan said.
"We are able to add numbers if they are in the white pages," he said, adding that many people don't use the white pages anymore, as they use cellphones.
The system will be used by the city, public works, power and light, as well as the police department to alert Monmouth citizens about anything from power outages, incoming storms, road closures and delays and public meetings.
"You can select notifications and what you want," said Sgt. Matt Olafson.
"If you select everything and get tired of alerts coming in, you can deselect," Tallan added.
Olafson said one nice feature about the Everbridge system is it is easy to alert citizens directly affected by something, such as the broken natural gas line a few months ago.
"It allows us to draw a circle around where it happened," he said. "You can get a two-block or three-block radius and just notify those people. You don't have to notify everybody, just the people who need it."
The city has an annual contract with Everbridge to use the service.
How Everbridge Works
• Sign up on Everbridge with your name and a Monmouth address to receive alerts from Monmouth. Enter the contact information in order of preference. If you prefer to get text notifications, list that first, followed by emails, landlines or other contacts. The system will start at the top and work its way down until you confirm you received the notice. Select the type of notices you want to receive. You can edit your information at any time, modifying the way you receive notices or the type of notices you receive.
For more information or to opt-in: online at www.ci.monmouth.or.us.