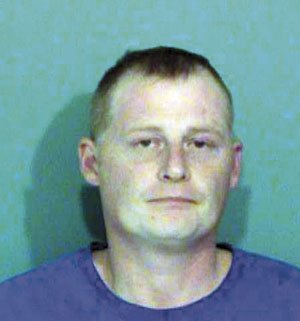 INDEPENDENCE — A Stayton man was arrested Friday after being pursued by law enforcement for more than four hours, according to a press release from the Independence Police Department.
Jonathan West, 35, had threatened employees of Hi-School Pharmacy, 1356 Monmouth St., in Independence with a gun after those employees successfully interrupted a robbery attempt at 4:55 p.m. on Friday.
Based on the evidence available, West was not actually armed, but purported that he was armed, according to the release.
West was chased by employees and bystanders before he fled the scene on a black or dark blue newer-looking Harley Davidson motorcycle, according to witnesses.
With the help of Monmouth, Salem and Stayton police departments, as well as Polk County Sheriff's Office and Oregon State Police, West was arrested in Stayton at 9:46 p.m. and charged with second-degree robbery and physical harassment.
He is lodged in Polk County Jail. His bail is posted at $105,000.