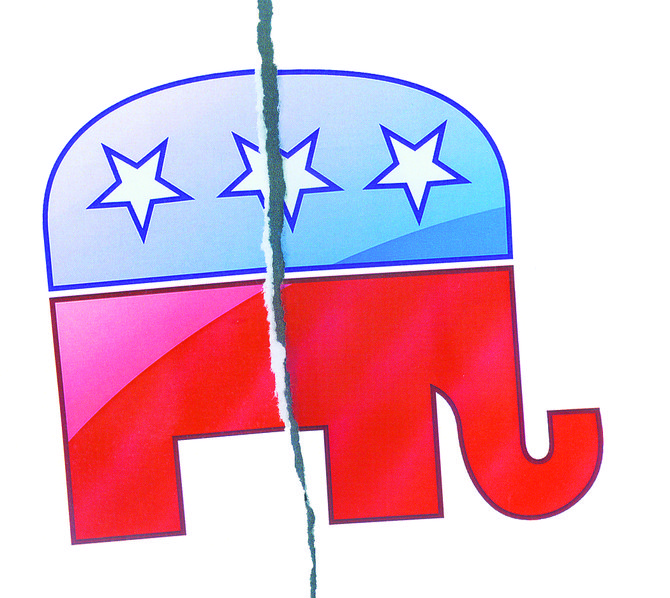 POLK COUNTY — The Oregon Secretary of State's Office is investigating alleged financial reporting irregularities against the Polk County Republican Central Committee.
The complaint was filed in July by Jonathan Thompson, the son of former committee chairwoman Helga Thompson and Rep. Jim Thompson.
Jim Thompson lost his primary bid for re-election in Oregon House District 23 to Mike Nearman in May.
Jonathan Thompson's complaint included four issues: an apparent discrepancy between the committee's political action committee account balance of $4,100 reported on July 14 and the amount reported to the state's campaign finance reporting database ORESTAR of $9,308.56 on July 21; the listing of two contributions under the names of Alan Minton and Mike Nearman, the committee's chairman at the time, when it is implied on the entries' description of "small contributions" the money was collected from several donors; a lack of clarity about where money collected in a raffle of a donated firearm was reported; and a series of emails sent from Nearman's company email account on committee business.
In a letter dated Aug. 1, Rachel Daberkow, the committee's treasurer, responded to the allegations, saying if any errors were made, it was due to inexperience. She said the committee was working to reconcile the more than $5,000 discrepancy between the account balance and ORESTAR reports.
Daberkow wrote she believed the "small contribution" amounts were reported correctly to her knowledge at the time and that donations collected from the raffle were included in those amounts.
"I think I speak for the entire Polk County Republican Central Committee when I say that we believe in honest, accurate campaign finance reporting," she wrote in the response. "Any errors are due to the fact that we are inexperienced volunteers and in no way do we intend to subvert the campaign finance system."
When contacted Monday, Daberkow asserted some of the irregularities date from when Helga Thompson was chairwoman. Her term ended November 2012.
"It's unfortunate he's filed a complaint that is going to point back to his mother," Daberkow said.
Daberkow described the complaint as "petty politics," motivated by the ouster of both Thompsons from their respective offices
Helga Thompson refuted Daberkow's accusations, saying when she was chairwoman and Dana Petersen treasurer, the committee was in compliance.
"We passed every Secretary of State's audit with flying colors," said Thompson, adding it's a stretch to point the finger back to her because she was no longer in leadership when the alleged errors were made.
Furthermore, she said when central committee leadership changed two years ago, Thompson offered to help train Daberkow, but that offer was refused.
Jonathan Thompson was unavailable for comment at press time.
If found to be true, the allegations under investigation could lead to fines.
"The allegations are being investigated for possible civil violations that could result in fines," said Tony Green, a spokesman for the Secretary of State's Office. "It's premature to speculate on the size of any fines should we sustain any allegations."