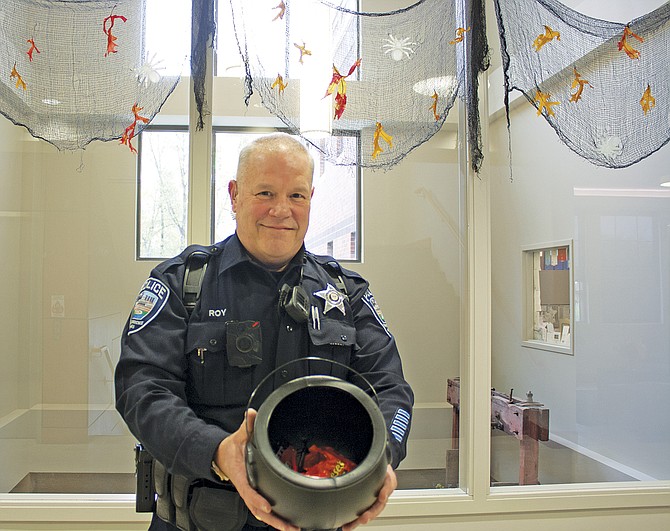 POLK COUNTY — You know the stories, those that warn of poisoned or razorblade-riddled trick-or-treat candy.
Turns out most of those rumored "incidents" that threaten to scare parents and children away from a beloved Halloween tradition are urban legends, with no truth to them whatsoever.
Those incidents based on real deaths have more commonplace explanations, such as undiagnosed illnesses or relatives trying to blame Halloween handouts for their own sinister or careless actions.
Joel Best, a University of Delaware professor of sociology, famously published an article in 1985 reviewing press coverage of poison candy incidents in four metropolitan areas between 1958 and 1984. In a 2013 update of that investigation, Best wrote he still hadn't been able to find a single incident since 1958 in which a child had been killed or seriously injured by trick-or-treat candy.
Of the five child deaths originally attributed to Halloween treats, it was found that one boy was murdered by his father, another accidently ate heroin stashed at his uncle's house, and the others were killed by unrelated illnesses.
Still, the stories persist, driving parents to comb through their children's candy haul looking for anything amiss.
Curt Yehnert teaches folklore at Western Oregon University and has his students study the popularity of "Halloween sadist" legends compared to actual research, which indicates eating trick-or-treat candy comes with low risk. Well, aside from sugar highs — perhaps more a problem for parents at bedtime — and stomach aches due to overindulgence.
"I talk to my students about how such stories continue to circulate," Yehnert said. "These stories get passed on because they resonate with people. … Accepting food from our neighbors is scary."
There also might be something about the holiday's embrace of costumes, haunting tales and general creepiness, while often fun, that spurs those fears.
Yehnert said Halloween is a "weird kind of holiday" that creates an inversion of power, in which it is costumed children making the demand of trick-or-treat in the form of door-to-door "ritualized begging."
"And so the adults meekly give them candy," he said, laughing.
Independence Police Lt. Rick Igou said in his law enforcement career he's never seen a report of a tainted candy incident that ended up being true. However, he said common sense in candy inspection, and all other aspects of trick-or-treating, should prevail.
"If you pour out a bag of candy, you will often find one that is wrapped weird," he said. "The prudent caution is to not eat it."
Igou said his real concern on Halloween night is safety on the street, when all the little ghosts, witches and superheroes have to share the road with vehicles.
"We know there is going to be a lot of cars moving and a lot of kids moving," he said.
The best approach is to make sure your child is highly visible by attaching a glow stick or other light source to costumes, Igou said.
If there is trouble afoot on All Hallows Eve, Igou said Polk County CERT will be setting up stations — yes, they will have candy — in Dallas, Monmouth and Independence.
Igou said if people keep in mind that kids are out in force — and later because Halloween is on a Friday this year — and use proper caution, the night should go smoothly … a few good-natured scares aside.
"If everybody just follows a little common sense, it's going to be great day," he said.
BE SAFE ON HALLOWEEN:
BEFORE HALLOWEEN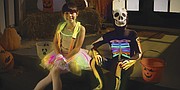 • Choose bright costumes, and have children carry flashlights or glow sticks so they are easily visible (hint — try adding reflective tape to costumes and candy bags).
• Plan a trick-or-treating route in familiar neighborhoods with well-lit streets.
• Make sure children know your cellphone number, their home telephone number, and address in case you get separated.
• Consider giving them a cellphone so they can reach you easily and teach children how to call 9-1-1 in an emergency.
• Teach children to say "NO!" in a loud voice if someone tries to get them to go somewhere, accept anything other than a treat, or leave with them. Tell them to try everything they can to escape, including yelling, hitting and kicking.
ON HALLOWEEN
• Make sure older children take friends and stay together while trick-or-treating.
• Never send younger children out alone — they should be with a parent, guardian or another trusted adult.
• Always walk younger children to the door to receive treats.
• Don't let children enter a home unless you are with them.
• Be sure children do not approach any vehicle, occupied or not, unless you are with them.
HALLOWEEN FUN FACTS: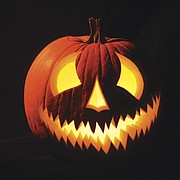 • Carving a pumpkin this year? The tradition started in the time of the Celtics, when they carved lanterns out of turnips to guide "good" spirits home on Halloween and to ward off evil spirits. The traditional vessel for the Jack-O-Lantern changed to pumpkins when Irish immigrants moved to the United States, where pumpkins were more common.
• Trick-or-treating in costumes was derived from the Celtic belief that during Samhain, traditionally around Nov. 1, the "veil" between the earthly world and spirit world was thin and spirits could roam freely in human form. If they came to your door, you best not turn them away empty-handed
• Why black and orange? This tradition stems from pagan harvest celebrations: orange symbolizing crops and turning leaves and black representing the "death" of summer.
• Afraid of black cats? Likely a product of medieval witch hunts, when pet cats of those believed to be witches were thought to be their demonic "familiars."
• Did you know? $7 billion was spent on Halloween-related activities in 2013. Also, how's this for superstitious: there are exactly 13 costume and formal wear rental stores in Oregon.
Sources: www.livescience.com, National Retail Foundation, and Alliance Data Retail Services.