UPDATE: Dallas defeated North Eugene 25-17, 25-20, 20-25, 25-23 on Tuesday in a Class 5A play-in match. The Dragons earned the No. 14 seed and will play at third-seeded La Salle Prep Saturday at 6 p.m.
Perrydale lost to Central Linn 20-25, 25-17, 19-25, 28-26, 15-3 on Tuesday in the Tri-River Conference playoff tournament. The loss ended the Pirates' season.
SILVERTON — Dallas rallied from a 2 sets to 1 deficit to defeat Silverton 26-28, 25-19, 23-25, 25-18, 15-8 on Thursday in the Dragons' Mid-Willamette Conference regular season volleyball finale.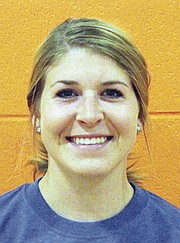 Cambria Blair and Briana Classen recorded 10 kills each to lead Dallas, while Danielle Remington had a season-high 34 digs. Amanda Dankenbring added 35 assists during the five-set thriller.
"This match was a huge boost to our confidence going into the play-in round," Dallas coach Shana Lavier said. "It creates some momentum for the girls to build off of. I'm proud of the way the girls kept fighting throughout the match."
The victory followed a 25-12, 25-18, 25-17 loss at league-champion Lebanon on Oct. 21.
The Dragons (8-6 MWC) finished fourth in the league standings and advanced to the state play-in round.
Dallas hosted North Eugene Tuesday after press time with a trip to the Class 5A state playoffs on the line.
PERRYDALE ADVANCES: Perrydale defeated Western Mennonite 25-23, 25-21, 26-24 on Saturday to advance in the Tri-River Conference playoff tournament. The Pirates, who finished fourth in the league standings, played at Central Linn Tuesday after press time. The winner advances to the Class 2A state playoffs as the league's No. 3 seed. Perrydale lost to St. Paul 25-16, 25-22, 21-25, 25-21 on Oct. 22 to close out the regular season.
FALLS CITY ELIMINATED: Falls City lost to Crosshill Christian 25-21, 16-25, 25-20, 25-16 in the first round of the Casco League Playoff Tournament on Saturday. The loss eliminated the Mountaineers. "We couldn't be more proud of the girls," Falls City coach Roxi Barnhart said. "We set some specific goals this season: To work on our hustle and perseverance, and they definitely made progress on those." Statistics were not available. Falls City ended the year with a 5-7 league record after defeating Livingstone Academy 25-9, 25-21, 24-26, 20-25, 15-12 on Oct. 21 in its regular season finale.
CENTRAL CLOSES OUT SEASON: Central ended its season with a 25-13, 25-14, 25-23 win over Woodburn on Thursday. Julia Kenyon had 10 kills and five blocks to lead the Panthers, while Kylie Nash recorded 30 assists as Central finished its first season playing at the Class 5A level. The Panthers (3-11 Mid-Willamette Conference) lost to Corvallis 25-20, 25-18, 25-18 on Oct. 21.