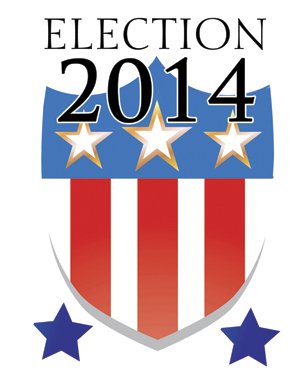 POLK COUNTY — However the Tuesday general election turns out, two seats will remain vacant on the Polk Soil and Water Conservation District Board of Directors, according to Oregon State Statute.
Nobody filed a Declaration of Intent and Request for Write-In by the Oct. 21 deadline for Zones 4 and 5, which had originally attracted no qualified candidates, said Karin Nembach, PSWCD manager.
"If anyone applies after that (Oct. 21 deadline), the (county) clerk can't count any write-in votes for anyone," she said.
ORS 568.530 states that the county clerk may not tally write-in votes if no declaration of intent has been filled out, partly because to be a director in a soil and water district, qualifications are narrow.
One of those qualifications are that candidates must own or manage 10 or more acres of land and live in the zone.
The vacant board positions may be filled by appointment either by the Oregon Department of Agriculture or by a majority vote of the remaining board members after Jan. 1.
The district is divided into five zones: Zone 1 covers North and Northwest Polk County; Zone 2 is Northeast Polk County including West Salem; Zone 3 is Eastern Polk County including Monmouth and Independence; Zone 4 is Mid Polk County including Dallas; and Zone 5 is Southern Polk County including Falls City.
Melvin Chase will challenge incumbent David Simmons for the Zone 2 seat. David McKibben is running unopposed for Zone 3. Frank Pender Jr. is unopposed for the At Large 2 director.
The Zone 4 position, which will be declared vacant on Jan. 1, 2015, was held by Doug Wyant, but he stepped down a few months ago, Nembach said. Jim Buckovic will retire from Zone 5.
All board positions are four-year terms.
Board members help set the direction for the district, Nembach said. Each board member represents his or her zone, and is the spokesperson for that zone.
The Polk Soil and Water Conservation District is there to help landowners better manage their land in both urban and rural areas, Nembach said.
"If people need rain gardens to help collect runoff from city streets, we can help design those kinds of projects," she said.
The district will host a series of meetings with producer groups — growers of hay, grass, hazelnuts or Christmas trees, for example — to find out what their concerns are, Nembach said. Those meetings should begin closer to the end of November.
Many services of the district are free to those receiving them. The district is supported through grant funds as well as property taxes from people within the district.
For more information about the district: www.polkswcd.org.