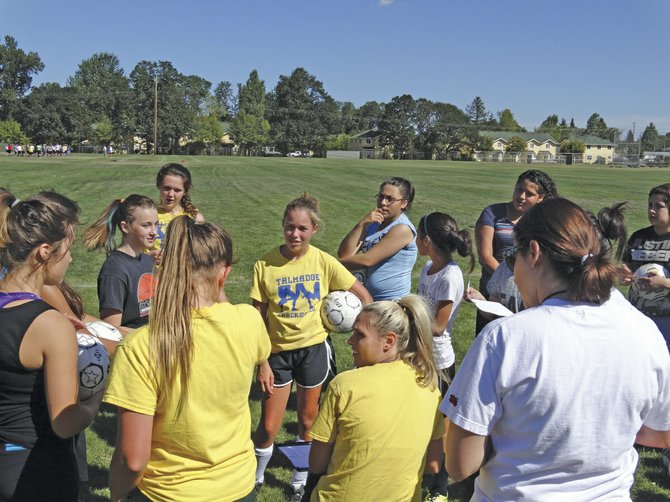 INDEPENDENCE — Coaches and young student-athletes will again share the halls at Talmadge Middle School now that the Central School District has once again provided funding for sports.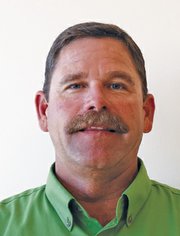 "It's an added bonus for the students and coaches," said Talmadge athletic director Dale Cutsforth. "The coaches see kids in a different situation."
It has been five years — since 2009 — since Central School District funded middle-school sports. In those years, Central Youth Sports has run the programs. For fall, that included football teams for both seventh and eighth grades, boys and girls soccer, seventh- and eighth-grade teams for volleyball, and cross-country.
Now that Talmadge has taken sports back under its wing, those sports will remain.
But some things will be noticeably different. First, the fee for participation in middle-school sports is $25. When CYS ran the sports program, the cost averaged $75, higher for those kids who wanted to play football.
"That makes it affordable for all students to participate in," Cutsforth said.
As of Thursday, 199 kids had signed up for sports, up 25 percent from last year's fall numbers, and Cutsforth said it isn't too late for students to sign up.
"We're looking to increase (that number)," he said. "There's not really a tryout process because we don't have cuts."
Instead, if the interest is high, multiple teams will be formed. In volleyball, for example, there is an A team and a B team. The A team has more experienced players, Cutsforth explained.
He is hoping the large turnout in middle-school athletics will mean larger turnouts for high school athletics down the road.
"My personal goal is to make the high school add teams," Cutsforth said. "I look at the numbers now. There's 60 kids out there playing boys soccer. That tells me I'm doing something right."
While playing competitively is important in sports, it isn't Cutsforth's main goal.
"We want kids to get an appreciation for (sports)," he said. "Our No. 1 goal is to develop kids and give them the fundamental love of sports."
He hopes students learn the responsibilities involved in athletics as well, including succeeding academically, being a good citizen and representing the school and district well.
Maintaining good academic standing will be easier with coaches employed by the school rather than community volunteers — often parents — like it was with CYS.
"With coaches in the building — and being teachers — we'll be able to track academics (easier)," Cutsforth said. "Now if the teachers see a downward slide (in academic performance), they can do a personal intervention."
That doesn't mean the program isn't looking for community volunteers. Anyone interested in working with middle school sports may inquire at Talmadge Middle School's front office, 503-606-2252.