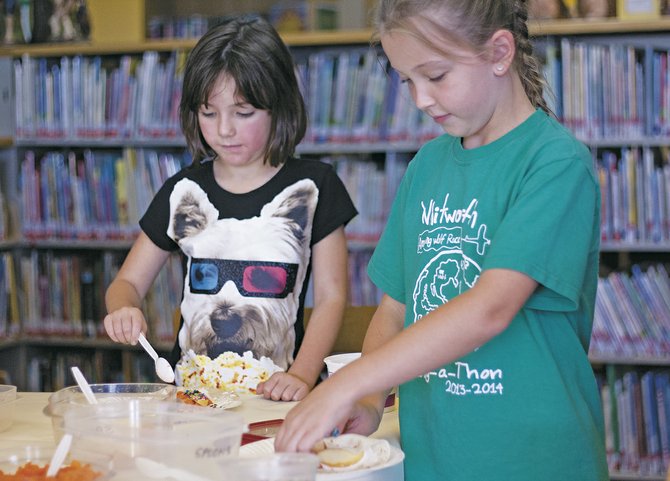 New support group
set to meet Friday
A new support group designed for anyone with a chronic illness will meet Friday from 7 to 9 p.m. in Independence.
The meeting takes place in the Gathering Hall at River Valley Fellowship, 210 S. Fifth St.
The meeting is for those dealing with a chronic illness, as well as their family and friends and health care professionals.
For more information: Kimberli Freilinger, 503-428-4778; email to info@chroniccompassion.com.
Cool cars, tattoos
will be on display
Spirit Mountain Casino's Event Center is the site for the Veterans Roll the Dice Car Show, scheduled Saturday from 8 a.m. to 3 p.m.
Admission is free.
Car aficionados will have the opportunity to get a close up look at hot rods, rat rods and custom vehicles, as well as enjoy food, vendors and music. The deadline has passed to register for the car show.
As part of the event, a tattoo contest will take place. Registration is due by noon on Saturday.
For more information: Greg, 503-881-8901 (car show); Omar, 503-365-8866 (tattoo contest); www.spiritmountain.com/entertainment.
Aviation event for
youths is Saturday
Youths will have an opportunity to fly in an airplane as part of the Young Eagles Flight Rally at Independence State Airport on Saturday.
The event is hosted by the Experimental Aircraft Association Chapter 292 and is open to kids ages 8-17. It begins at 8:30 a.m. at the EAA Chapter 292 clubhouse, 4803 Airport Road. There is no charge, but participants must be accompanied by a parent or guardian.
Saturday's activities include ground school fun, flight log, picture with the pilot, and a flight of about 20 minutes.
For more information: Judy Yerian, 503-837-6593; email to judyphx88@outlook.com.
Work party planned
at Gentle House
Friends of the Gentle House are hosting a community volunteer work day in the Gentle House gardens Saturday from 9 a.m. to 1 p.m.
Join Polk County Master Gardeners and Friends of Gentle House in maintaining this community landmark by weeding, removing blackberries, edging and spreading bark dust in the century-old gardens surrounding Professor Gentle's 1880s home.
Lunch will be provided to all participants at noon.
For more information: 503-838-8673; www.gentlehouse.org.
Caterpillar workers
slated for reunion
All former Dallas Caterpillar plant employees and their spouses are welcome to attend an annual reunion potluck Saturday.
The reunion will be held from 11 a.m. to 4 p.m. at Dallas City Park at the large gazebo area on the south side of the park.
Those planning to attend are asked to bring food to share, your own beverages and folding or lawn chairs.
For more information: Jerry or Gloria Bennett, 503-930-0771 or 503-623-2946.
Benefit for cystic
fibrosis patient set
An "ice bucket challenge" fundraiser to benefit cystic fibrosis patient Alex Mooney will take place Saturday from noon to 1 p.m. at Riverview Park and Amphitheater in Independence.
Alex had a lung transplant more than three years ago, but the lung function has depleted and she is rejecting the original transplant. Another lung transplant is now needed.
At the event, donations of $10 or more are preferred. Supporters are asked to wear purple and bring a bucket and bag of ice.
For more information: Amy Bradish, 503-704-3499; monmouth@kampferinc.com.
Country dances
to resume Saturday
Guthrie Park Community Center resumes its monthly country dances Saturday from 7 to 10 p.m.
All ages are welcome for an evening of dancing to the music of Cash & Company. Caller is Truman Price. Dances include old-time squares, big circles, longway sets and waltzes. No experience is necessary; all dances are taught.
Admission is $5 per person, and children 12 and under are free. A family rate of $15 for four or more people from the same immediate family is available.
The center is located at 4320 Kings Valley Highway, south of Dallas.
For more information: Sally, 503-623-0809; guthriepark@gmail.com; www.guthriepark.org.
Grange schedules
Sunday breakfast
Buell Grange will host its monthly Second Sunday Community Breakfast on Sunday from 8 to 11 a.m.
Cost is $6 per person, and the menu is scheduled to include your choice of pancakes, sausage and eggs; hash browns, sausage and eggs; or French toast and sausage. Meals include juice and coffee or tea.
The event is a fundraiser. Proceeds go toward the maintenance of the Buell Grange Hall, located at 5970 Mill Creek Road, just off Highway 22 northwest of Dallas.
For more information: 503-623-8462 or 503-843-4703.
Wine, music picnic
slated for Sunday
A celebration of the 100th anniversary of Thomas and Carrie Gentle buying what is now called the Historic Gentle House will be held Sunday from 2 to 6 p.m.
The event, Gentle House Wine and Music Picnic, takes place at the 1880s farmhouse at 855 N. Monmouth Ave., Monmouth. Guests will enjoy local wine and beer, local food, local music and local history in the gardens of the Gentle House.
Admission is $15 and you must be 21 or over. Tickets are available Wednesday (today) from 10 a.m. to 2 p.m. at Gentle House, by checking the website for other ticket locations, and at the door.
For more information: send an email to gentlehouse@wou.edu; online at www.gentlehouse.org.
Bible study event
will begin Monday
Two Polk County churches are part of a nine-week communitywide Bible study program that begins Monday offered by Mid-Valley Women of Christ.
The fall study features a nine-week video series by Beth Moore entitled "Children of the Day," based upon I and II Thessalonians. Open to all women, the free course offers video presentations, discussion groups and homework. Optional study guides are available for purchase at host churches.
The program is offered locally at Praise Assembly, 189 S. Monmouth Ave., Monmouth, on Mondays from 6:30 to 8:30 p.m. (contact Lila Pearson, 503-302-5353 or email lila.pearson@oregonag.org for more information) and Monmouth Christian Church, 959 W. Church St., on Thursdays at 9:30 a.m. (contact Arlene Hernandez via email to tomnarlene@gmail.com or call the church, 503-838-1145, for more information).
Women may register through the Mid-Valley Women of Christ website: www.midvalleywomenofchrist.com.
Fundraiser for park,
trail project on tap
The Dallas–Falls City cohort of the Ford Institute Leadership Program is hosting its "Light the Park/Sign the Trail" fundraiser at Pressed Coffee & Wine Bar, 788 Main St. in Dallas.
The group is raising money to place interpretative signs on the Rickreall Creek Trail in Dallas and install lighting at Lower Park — and its newly installed basketball courts — in Falls City.
The Sept. 18 event begins at 5:30 p.m. with a silent auction, live music, and hors d'oeuvres. Information about the projects will be available.
A $25 donation admits one person and a guest. To RSVP before the fundraiser or for more information, call 503-877-3759.
Library postpones
storytime sessions
Wagner Community Library in Falls City has announced that it has suspended its storytime sessions during September.
The weekly program is expected to resume later this fall.
For more information: 503-787-3521, ext. 319.
Have an Event?
Contributions are welcome to the Community Notebook and Community Calendar listings.
Deadline for submissions is Friday at noon for the following Wednesday newspaper.
Events must take place in Polk County and be open to the general public in order to be published in the Itemizer-Observer.
Submit your information via email (ionews@polkio.com), fax (503-623-2395) or in person to the Itemizer-Observer at 147 SE Court St., Dallas.
More like this story