The Smith Fine Arts Concert Series begins next month, with the first performance featuring the Pacific Mambo Orchestra scheduled Oct. 10.
The 2014-15 season features seven shows. Cost is $129 for adults and $62 for students. Five- and six-show packages are also available.
The Smith Fine Arts series gives us the opportunity to enjoy first-rate entertainment right here in MI Town at Western Oregon University.
For more information regarding the concert series and ticket availability: 503-838-8333; www.wou.edu/sfa.

—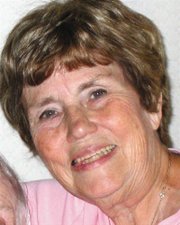 We're looking forward to Sept. 20, which is the first home football game of the season at McArthur Stadium on the Western Oregon University campus. Coach Arne Ferguson and our Wolves will meet Central Washington University that Saturday at 1 p.m.
We've enjoyed every football season since we've been residents of MI Town, and have always had a great time. WOU football is fun for the entire family, and an excellent way to support our university and our communities.
—
MI Town's excellent libraries in Independence and Monmouth concluded their summer programs for children and youth of all ages, and what an exciting summer it was.
We are so fortunate to have such enthusiastic and energetic librarians who are constantly seeking good ideas and searching out new programs for our children and teens — and this fall brings even more good things to share with everyone. Stop by either library to learn more about the interesting programs available.
The Friends of the Independence and Monmouth libraries are always seeking new members, and there are so many fun programs available.
—
For those of us who are political junkies, we're looking ahead to the November elections, where many state and local candidates for office will be seeking our votes. It is so important that we know as much about those running for office as possible. If you're new to the area, the first and most important task is to register to vote so that your voice can be heard and that your vote will be counted. We have many well-qualified candidates who are running for state, city and county offices.
—
The Independence Hop & Heritage Festival is just around the corner, with many great events scheduled. You'll want to mark the calendar for the last weekend in September (26-28), and see how many activities you can enjoy. Put the chores and "honey-do" lists aside and enjoy a barbecue at the Elks Lodge, breakfast at the airpark, where you'll also get to see the hot air balloons, walk your dog in the critter parade, enter the pie-eating contest … and that's just a few of things to do.