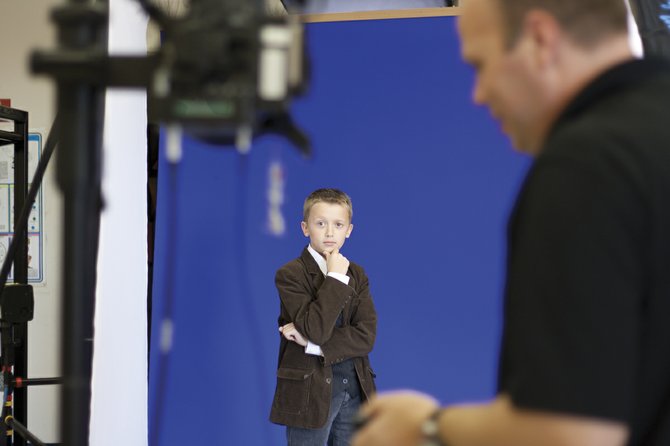 Reception for artist
set to take place
A reception for artist Paula Portinga Booth and her exhibit, "Fabric(s) of Memory — New Works by Paula Portinga Booth," will be held Thursday in Monmouth.
The reception will be held at the Ash Creek Arts Center Gallery at MaMere's Bed and Breakfast, 212 Knox St. N., from 5 to 7 p.m.
The exhibit features small scale, mixed media paintings exploring and incorporating generational photos, fabrics and stories. The exhibit is on display through Oct. 4 and is available for viewing by appointment only.
For more information: 503-808-0026.
Fundraiser for park,
trail project on tap
The Dallas–Falls City cohort of the Ford Institute Leadership Program is hosting its "Light the Park/Sign the Trail" fundraiser Thursday at 5:30 p.m. at Pressed Coffee & Wine Bar, 788 Main St., Dallas.
The group is raising money to place interpretative signs on the Rickreall Creek Trail in Dallas and install lighting at Lower Park — and its newly installed basketball courts — in Falls City.
The event begins at 5:30 p.m. with a silent auction, live music and hors d'oeuvres. Information about the projects will be available. The silent auction closes at 7 p.m.
A $25 donation admits one person and a guest.
For more information or to RSVP: 503-877-3759.
'Art, aperitif' event
slated for Thursday
Let your creative side run wild, meet some new friends, sip a glass of wine and have some fun during a two-hour art and aperitif workshop scheduled Thursday at 6:30 p.m. at Latitude One restaurant, 904 Main St., Dallas.
Professional artist and art instructor Jackey Raye Jones will teach the hands-on workshop designed to help individuals explore their creative side.
Cost is $40, which includes a glass of wine, a snack and all supplies (including the canvas) necessary for you to create the acrylic color sunflower painting you'll take home.
To register or for more information: Latitude One, 503-831-1588.
4-H shooting sport
meeting scheduled
An informational meeting for youths interested in participating in 4-H shooting sports will take place Thursday at 7 p.m.
The meeting will be held at the Polk County OSU Extension Service office, 289 E. Ellendale Ave., Suite 301, Dallas.
The 4-H Shooting Sports Program includes rifle, pistol and archery. It is open to youths in fourth grade or older.
For more information: Jeff Dunton, 503-420-9107.
Doll show, sale
set for Saturday
The Wagon Wheel Doller Doll Club is hosting its 12th annual fall doll show and sale Saturday at the Polk County Fairgrounds and Event Center, 520 S. Pacific Highway (99W), Rickreall.
Admission to the show, which runs from 10 a.m. to 4 p.m., is $4 for adults. Early bird presale admission, which runs from 9 to 10 a.m., is $6. Children 10 and under are admitted free.
The event will feature dolls of all kinds, as well as bears, miniatures and related items.
Sales tables are available for $32 each. Proceeds benefit local community groups and charities.
For more information: Arleta Day, 503-581-1206.
Grange is hosting
fall market event
Buell Grange is hosting the Buell Fall Market Friday and Saturday at the Buell Grange building, 5970 Mill Creek Road, just north of Highway 22.
Event hours are Friday from 10 a.m. to 6 p.m. and Saturday from 9 a.m. to 4 p.m.
It will feature a food cart, artisan bread, homemade desserts, local produce and a garage sale. Proceeds benefit the Grand Sheramina Food Bank and Buell Grange.
For more information: 503-623-8462.
Child safety seat
clinic scheduled
A free child car seat safety clinic is planned Saturday at the Dallas Fire Station, 915 SE Shelton St.
A certified child passenger technician will check your child's safety restraint during this event, which runs from 1 to 4 p.m. If your car seat is found to be outdated or unsafe, there will be new car seats available at the clinic. Many of the new seats will be available with a small co-pay; scholarship assistance with co-pays is available.
A kids' activities corner will also be available.
The clinic is sponsored by Dallas Girl Scout Troop 10022 in partnership with Dallas Fire and EMS.
For more information: Janna Thorsen, 503-831-0243; email to janna.thorsen@gmail.com.
Talk will highlight
Gerlinger-Towmotor
The Polk County Museum will host a program on the history of Gerlinger-Towmotor during its monthly public program Saturday at 1:30 p.m.
Jerry Bennett, Ed Friesen and Orville Stepper are retirees from Gerlinger-Towmotor and will share some memories from the years they worked there. For those not familiar with the Gerlinger-Towmotor era, this will be a great introduction to how it impacted local lives and the community.
Gerlinger-Towmotor alumni are welcome to come and offer their memories. Light refreshments will be available.
The Polk County Museum is located at 560 S. Pacific Highway (99W), Rickreall.
For more information: 503-623-6251; http://polkcountyhistoricalsociety.com/.
Wood drift boats
sought for festival
Wood drift boat owners interested in participating in an exhibit during this year's Hop & Heritage Festival in Independence have until Monday to register and obtain details.
A wood drift boat exhibit and activity area is being organized for the festival on Sept. 27 at Independence's Riverview Park and Amphitheater. Boat owners can exhibit their wooden boat at the event, while children will have access to rocking drift boats and an activity area that includes boat building and sailing.
For more information: Roger Fletcher, 503-559-0204.
Fundraisers on tap
for young Dallas girl
Family and friends of Faith Christian School first-grader Gracie Lee Straus, who is battling a rare genetic disorder, are raising money to send her to a specialist in California.
The Straus family's insurance will not cover the trip.
Gracie, now 6 years old, has been diagnosed with several conditions, including epilepsy, cerebral palsy, spina bifida and Smith-Magenis syndrome, a developmental disorder.
A gofundme.com site has been launched with the goal of collecting $10,000 for the trip.
In addition, a car wash will be held at the Dallas Les Schwab Tire Center, 121 Main St., on Sept. 27, beginning at 10 a.m.
For more information or to donate: go to "Fight for Gracie" at www.gofundme.com or on Facebook under "Car Wash Fundraiser for Gracie Lee."