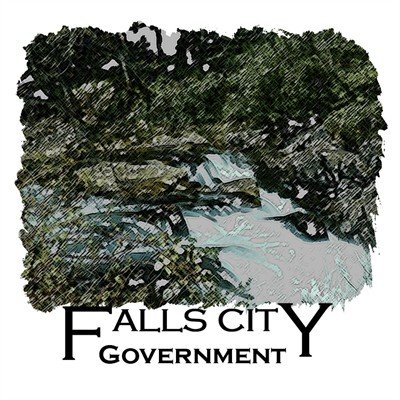 FALLS CITY — A Polk County Circuit Court judge has ruled that the water sales contract between the city of Falls City and Luckiamute Domestic Water Cooperative (LDWC) is invalid.
In August 2013, the city initially filed a motion to have a judge examine the legality of the contract. Polk County Circuit Court Judge Sally Avera issued her judgment Sept. 3.
LDWC is a nonprofit utility that has been purchasing water from the city since May 2003, when the 20-year contract was established. The contract allowed LDWC to purchase up to 5 million gallons per month of treated, drinkable water from the city.
At issue is a change made after the Falls City City Council approved the agreement. The altered language restricted what the city could charge for the water it sold to the cooperative. Council members approved the agreement May 5, 2003.
The change was then handwritten on the contract and approved by then-Falls City mayor Ginger Lindekugel and Luckiamute Domestic Water Cooperative president Howard Pope on May 28, 2003.
City staff discovered the change — and questioned its legality — in late 2012, when the water district requested the cooperative and city negotiate a lengthy contract extension.
Judge Avera found the amendment was a substantial part of the contact that needed approval by the city council, per Falls City's charter, which doesn't give the mayor the ability to make such revisions.
"She lacked authority to amend that contract without further council action," Avera wrote in her analysis of arguments presented by each side. "The amended contract between Falls City and Luckiamute was consequently void as it was not executed in accordance with the Falls City Charter."
Though the decision is in the city's favor, Falls City will not be immediately shutting off water to LDWC. City Administrator Amber Mathiesen said the city and LDWC will schedule a meeting to set up a short-term sales contract.
The cooperative serves a little more than 1,000 connections in Polk County, with about 20 to 25 percent dependent on water provided by Falls City. The LDWC's remaining customers are served by wells located south of Independence.