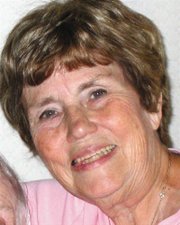 It's mid-September, and we're enjoying cool mornings and evenings with sunny afternoons in between. Students are beginning to arrive for the 2014-15 academic year at Western Oregon University, and we want to welcome the new faces from both near and faraway places. Seeing and interacting with students brings a light and youthful perspective to our communities. Our new students bring knowledge, laughter and the enthusiasm for a new season to all of us.
Next week, nearly 1,300 freshmen and transfer students will be on campus for New Student Week. The Monmouth-Independence Chamber of Commerce and the Monmouth Business Association will welcome students with free food and goodies, as well as opportunities to learn about local businesses and services available in our community.
Mark your calendars for next Wednesday, Sept. 24, from 5 to 7 p.m. at The Grove on the WOU campus for the New Student Feed. Vendors interested in participating in this event are welcome to contact the Monmouth-Independence Chamber at 503-838-4268 or at micc@minetfiber.com. Wednesday (today) is the deadline for registration and payment.
—
It's another election season and the political signs are blooming in yards all over MI Town. Our phones are ringing with robo-calls and surveys, and there are too many emails in our computer mailboxes extolling the virtues of one candidate and spilling all the bad news about another.
Of course, the myth and folklore is drowning out the facts and figures, and many of us are already weary. Whether we have already decided who will receive our vote or if we're still researching this election, it's good to get away from the sights and sounds for a few hours.
The best answer to all of this is to head over to Rogue Ales Hop Farm on Wigrich Road south of Independence to celebrate National Dogs in Politics Day. The powers that be at Rogue Nation have elected a government of dogs, and are celebrating with bacon, Frisbees and dogs in the pubs.
The fun begins on Tuesday at 11 a.m. and continues through the afternoon and evening. Bring the family and dogs for this family-friendly event. Dogs are welcome to become members of Rogue Nation, too.
—
Recent information about school testing in Oregon has been published and it appears that 35 percent of third-graders are not reading at grade level. It's been shown that students who aren't reading by third grade will have trouble reading and are at high risk for dropping out before graduation. SMART (Start Making A Reader Today) needs volunteers to help only one hour per week to listen to a youngster read, and help them to succeed in school and in life. Call 1-877-598-4633 to make a real difference.