All the recent forest fires in Oregon serve to remind us that even though the calendar says summer is over, the dangers are still there and will be for quite some time. The lack of rain has made the woods and fields even drier than usual. Despite our best efforts at prevention, fire can destroy our homes and take away lives. This is a good reminder that we all need to check the batteries in our smoke detectors — and get detectors installed if we don't have them already. They are available at reasonable cost in our local stores.
—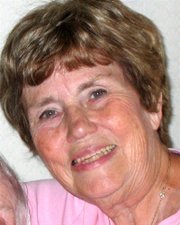 I'd be the first person to say that the MI Town column is not exactly a kid-magnet, but hopefully a few parents of young men are reading this week's edition. I was driving back from a meeting in Independence last Wednesday night (Sept. 17), when I nearly hit a young man and his friend riding skateboards across Monmouth Street, near Roth's Market. One was dressed in all black, and if I hadn't seen the startled look on his face as he sped right in front of me — I surely would have hit him. My guardian angel and good reflexes kept a potential tragedy from happening. I enjoy seeing kids of all ages at the skate park and riding on the streets of MI Town during the day. I admire their abilities and skill as they maneuver so well on those skinny boards through our communities. Please wear something reflective on your clothes or on your board after dark, though.
All the skill in the world won't save you from serious injury from a car or truck if the driver can't see you.
—
It's almost here — and if you've been waiting all summer long — the Independence Hops & Heritage Festival is this weekend, and it promises to be the best ever! We've enjoyed the food and fun and sharing both with friends and neighbors ever since we moved to MI Town nearly 15 years ago.
From flapjacks at the airpark to a great barbecue at the Elks Lodge, and so many other activities in between, here's your chance to share with friends and family from out of town all the good things in our community.
Today's Itemizer-Observer is chock-full of information on all things Hops & Heritage Festival, including all kinds of additional new activities.
—
"Scrabble With Betty" will be happening the first Wednesday of each month at the Independence Public Library. We'll be meeting at 1 p.m. in the library conference room. We are planning on refreshments and lots of fun. All are welcome. For more information, please call Betty Plude at 503-838-4039 or the library 503-838-1811.
—
Recent stories about increasing enrollment of our schools can be seen as something really positive. As the economy steadily (although slowly) improves, more of our local companies are hiring new employees, and that's good news.
Polk County is a great place to live, and we can all work together to make good things happen.