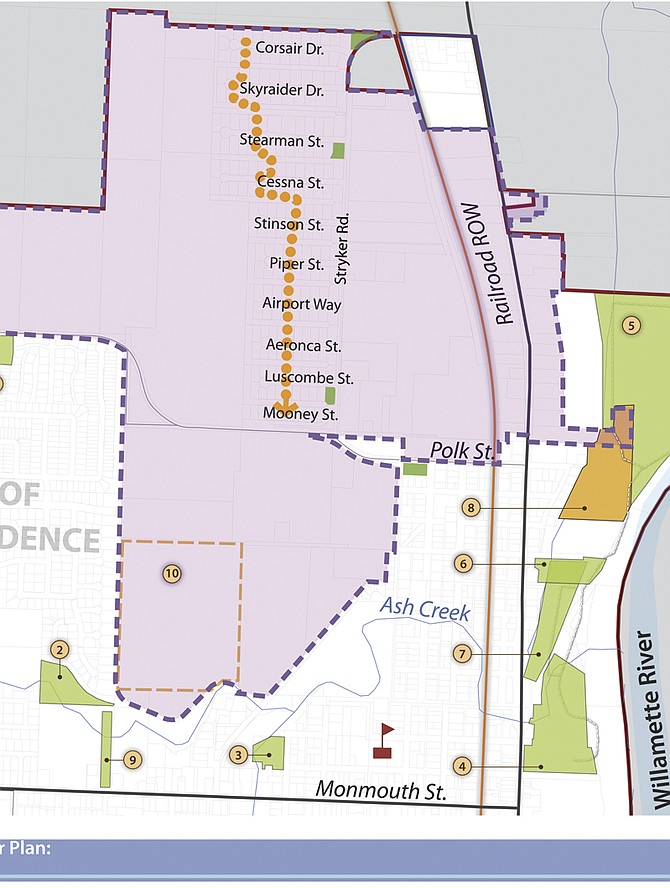 INDEPENDENCE — Six locations were proposed for future parks in the Independence Airpark community, and resident Gary Brown is unhappy with the idea.
"Aircraft are a draw to young people — I know it was to me," he wrote in a letter to the city expressing his discontent with a park in his community. "However, this residential airpark is co-located on a state airport, with private and commercial operations that could and most likely would come into conflict with younger, non-aircraft savvy persons being in close proximity due to natural curiosity or … as opportunities for vandalism or theft."
Brown wasn't the only one to send the city letters against the proposal, said Shawn Irvine, Independence economic development director.
"We've gotten a few responses, none in support," Irvine said. "What we've heard them say is what we expected them to say, frankly, (they) don't really like outside people coming into the airpark who aren't familiar with aircraft."
But, Irvine argues, the question had to be asked.
"We shouldn't assume they don't want to be involved," Irvine said. "Maybe (residents of the airpark) want a walking trail. A couple of them have mentioned they'd like a pickle ball court in the community somewhere."
The community at the airpark is underserved as far as access to city parks are concerned, Irvine noted. Access is defined by level of service standards, a way to quantify how many parks a community needs and where it needs them.
"You're supposed to be within a five- or 10-minute walk from a neighborhood park," Irvine said as an example.
Six plots were proposed for a possible park, either on buildable land within the airpark community or in right-of-way, Irvine said. If a buildable lot was chosen, the city would have to find the funds to pay for the lot.
Many people think of 5-year-old children running around on a playground when they think of parks, Irvine said.
"They don't think exercise equipment or jogging trail or a spotting station for airplanes, something that would interest adults," he noted.
Brown said he thinks a park in the airpark would not be used by airpark residents, but rather younger people.
"My neighbors and I enjoy a high degree of freedom from victimization due to the type of community in which we live," Brown said.
The final open house on the Independence parks master plan is April 9, Irvine said. At that time, residents may have a say on the final draft before it goes to the planning commission and city council.
"If they don't want any recreation amenities at the airpark, that's totally fine, but we asked," Irvine said, noting that it may have been better communication to list a "none of the above" option on the parks survey.