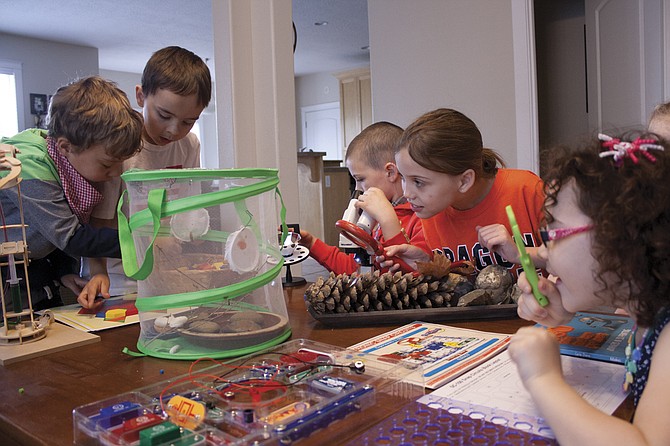 DALLAS — The typical school day at Dallas Community School, a first- through eighth-grade charter school looking to open in the fall, won't look like a school day at all.
No full days in a classroom, no teacher responsible for teaching the three "Rs." Instead, students will attend "class" at home under the supervision of their "educational coach" — typically a family member — and "educational guide," a licensed teacher assigned to oversee progress on individual learning plans.
Wendy Sparks, a Dallas Community School (DCS) board member, describes the school as "home schooling for busy working parents."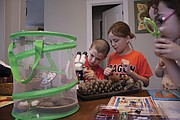 Her own family could be described as such, which is in part how the idea behind the school got its start. Sparks and her husband, Casey, were trying to find the right schooling environment for their son, Jack.
"It's hard when you are a parent and you are trying to figure out how to meet your educational expectations that we all have for our children, how to work within the public education system to do that," Sparks said. "Our public education system is a vital part of our community. The parents who developed this school didn't want to just leave that behind."
Sparks, fellow founding board member Erin Miller and other families with similar objectives tossed around the idea of forming an educational co-op. In the meantime, they found two public charter schools in Oregon that provided the "individual learning plan" model similar to what they wanted.
The idea of "home-school charter school" — a way to engage the home-school community in public schools — emerged during discussions with the Dallas School District, the school's charter sponsor.
"Just when we were thinking about enrolling our kids in one of those other schools, that's when the phone rang and it was the district calling saying, 'How do you guys want to work together?'" Sparks recalled.
The district approved DCS's charter in August 2014. The plan is to open if the school can enroll 125 students by April 30, a goal that seems to be within reach, especially if the school is approved to offer kindergarten this fall.
In addition to providing curriculum materials and an educational guide, the school would offer optional morning classroom sessions with a teacher and afternoon enrichment activities. Educational guides would work with families to create an individual learning plan for each student.
Being a public charter school, DCS still would be accountable to Common Core state standards and accompanying Smarter Balanced Assessments, but Sparks said that will not influence learning plans.
"The idea (with Common Core) is to get these kids on an even playing field, but the idea with personalized learning is we do that over a scope of time and we achieve those standards over a scope of time," Sparks said.
She said teachers — or educational guides — will not be evaluated based on test scores. The tests will simply measure how the school is performing on standards. Sparks said if results reveal the school is deficient in any areas, it will be addressed.
DCS is in the process of hiring licensed teachers to serve as educational guides and finding a location in Dallas to offer its morning and enrichment sessions. Sparks said the school and the district will address offering kindergarten later this month.
She credits the district with supporting the board's vision — and helping make it a reality.
"These people have been absolutely open, totally willing to sit down with us knowing that we don't have a strong background in school administration," Sparks said. "They've taken it on and created something that is actually going to work."
An informational session is scheduled for April 13 at 7 p.m. Those interested in attending are asked to email info@dallascommunityschool.org to RSVP.
For more information: www.dallascommunityschool.org.