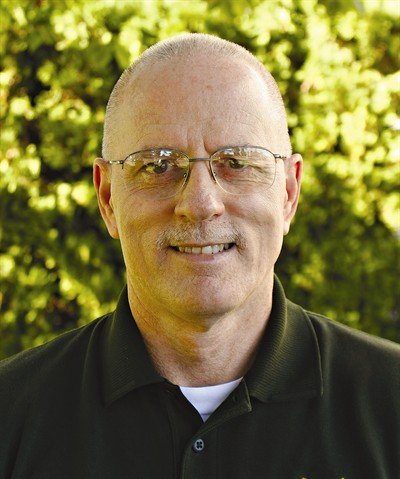 POLK COUNTY — Generally speaking, criminals don't pay much attention to laws, including gun laws.
"Guns that are used in crimes are typically either stolen or they've taken it from somebody without permission," said Sheriff Bob Wolfe.
Senate Bill 941 calls for background checks on private party transfers — that is, one individual selling a gun to another — but will do nothing to make the community safer, Wolfe said in a letter to Sen. Floyd Prozanski and the Senate Committee on Judiciary, which passed the bill Monday, sending it to the Senate for a vote.
"It would simply add requirements and unnecessary laws for our law-abiding citizens, which ultimately would waste time and limited resources which could be better utilized addressing the bigger issue: mental health issues and crimes committed by individuals while using a gun," Wolfe said in the letter.
Under the proposal, private citizens would have to appear at a licensed gun dealer in person with both the person who wants to buy the gun and the person who wants to sell it.
The gun dealer would be responsible for conducting the background search on the buyer to ensure he or she is not a felon or has a history of violent mental illness.
The proposed measure makes exceptions for family members, law enforcement, inherited firearms and certain temporary transfers.
Gun laws about background checks are already extensive. Each time someone wants to buy a gun, a new background check is conducted, said Bryan Jobe, co-owner of Fifty1Fifty3 Tactical in Monmouth.
"If someone consigns a weapon with us, it's their gun, they're selling it through us," Jobe said. "If they change their mind, we have to do a background check to give them their gun back."
Background checks are already done when a firearms purchase is made online, also, Jobe said.
"That gun (bought online) has to be transferred to a firearms dealer," he said. "Then you have to do a background check before you can get said gun."
Putting the burden of background checks in local gun shops would be significant, Jobe noted.
"It puts a lot more paperwork on our end," he said. "If a lot of people are doing it (selling guns), which they do, we would … end up doing a lot more work."
A background check from Oregon State Police would cost $10, said Lt. Josh Brooks, public information officer for OSP. But because SB 941 is not designed to require an individual to pay OSP directly, any sale must go through a dealer.
The increased workload would likely result in higher costs to consumers, Jobe said.
Plenty of gun laws are already on the books to cover anyone with a violent past, said Micky Garus, owner of American Outdoors in Dallas.
"It's already illegal for them to purchase and possess firearms," he said. "This new law that they're wanting to do, everybody should have to pass a background check for a firearm. It sounds good on the face, but the reality is criminals are already circumventing the system."
Garus said SB 941 and other gun-related bills in the Legislature are examples of trying to "legislate crime."
"It really does nothing but infringe on the liberties of the private citizen," he said.
If passed, the law would do a couple of things to complicate gun ownership, Garus said.
"The system Oregon State Police uses cannot even handle what our shops are doing," he said. "It causes a backup. I had two guns that I got an (approved background check) on. The customers had waited two months to pick up those guns."
Jobe agreed.
"It puts a lot of stress on the background system," he said.
Another consequence of SB 941 is gun registration, Garus said.
"The only effective way to regulate this is registration," he said. "They have no clue who has what right now. They won't come out and say, 'we want gun registration,' … but if the bill passes, they can say under an administrative rule that the only way we can enforce this law is to have these guns registered."
Garus, Jobe and Wolfe agree the situation is frustrating.
"Common sense is not being put forth in this approach, it's just not," Wolfe said.
To see Wolfe's letter to the Senate Committee on Judiciary and other submissions in support of and against the bill, olis.leg.state.or.us/liz/2015R1/Downloads/CommitteeMeetingDocument/58380.
To hear Garus speaking at a hearing: oregon.granicus.com/MediaPlayer.php?clip_id=8967.