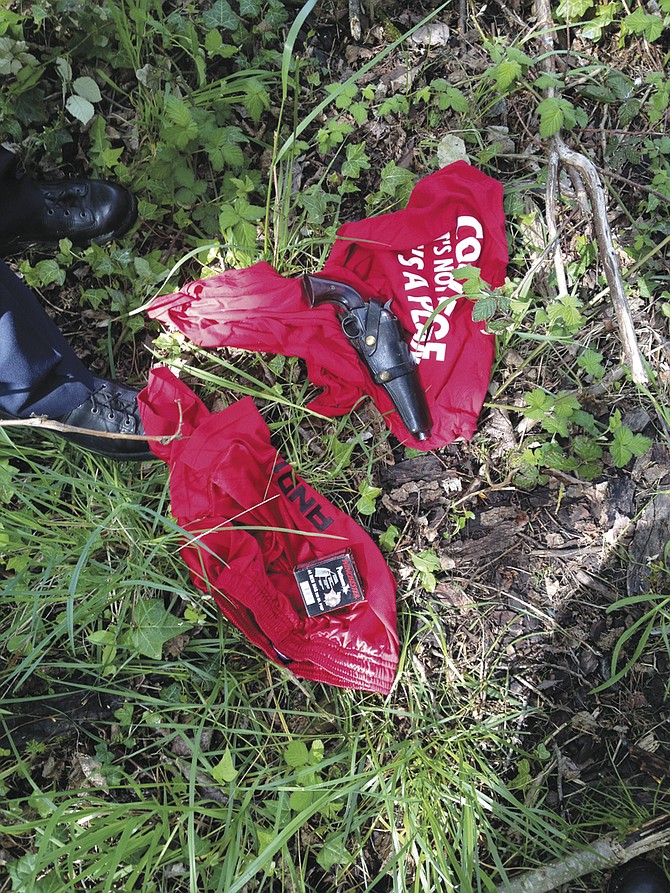 DALLAS — Police say the student who brought a gun to Dallas High School on April 7 had no intention of using it to commit mass violence.
"There were some other motives that are still under investigation," said Dallas police Lt. Jerry Mott. "We believe we have ruled out any intent to do a 'school shooting' though."
Police responded April 7 after a parent called the Dallas School District with concerns over a rumor that a student had a gun at the school.
Police and school staff quickly detained involved students and officers were quickly able to locate the weapon in a field near the school. Mott said because the involved students and firearm were found early — with the cooperation of the suspect — there was no need to call for a lockdown of the school.
"All of the involved youths were also under immediate control and surveillance of police or school staff away from the other students," Mott said, adding every Dallas officer on duty was called to the scene to ensure the safety of students.
The pistol was an antique .44 Magnum revolver that the suspect had taken from a family member without permission.
Thus far in the investigation, one juvenile has been referred on charges of unlawful possession of a firearm, tampering with physical evidence, and unlawful possession of a firearm in a public building. Involvement of other juveniles remains under investigation.
"We are very thankful for the bravery of the student who told their parent, and the parent who called the school," Mott said. "These actions, along with the diligent efforts of school staff, made the youth of our community safer."

Interim Superintendent Dennis Engle said district officials are not aware of any specific threats or the reason the student brought the pistol to school.
"(April 7) we faced a potentially dangerous situation at the high school that was quickly defused because of cooperation among and quick responses by our student body, parents, staff and law enforcement," Engle said. "We remain very grateful for the quick thinking and actions taken today by students, parents, police officers and staff."