MONMOUTH/INDEPENDENCE — After months of infighting, the Monmouth-Independence Network (MINET) finance committee was disbanded on March 26.
The committee may be reinstated with a new charter — created in a work session on April 14 — and with new direction from the MINET board of directors, pending a decision to be made at the board's meeting on Thursday.
At the March 26 MINET board meeting, then-finance committee chairman Ben Meyer said the committee could not function.
He said communication between three of the five committee members — a quorum — was made via email about committee business — replacing him, the committee chairman.
Meyer said replacing that position seems to be the No. 1 priority of the committee.
"To me, (the committee) has become politicized," he said on March 26 during the MINET board meeting. "If you want to select a chair, there's a proper way for that to be brought up."
The finance committee was tasked with looking at MINET's budget and how to help it succeed financially, such as increasing rates to keep it viable and competitive, and reviewing audits.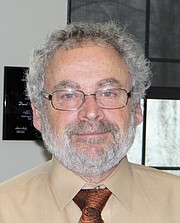 Also, Independence City Manager and MINET board chairman David Clyne sent an email to finance committee member and Independence Finance Director Gloria Butsch with directions for the finance committee.
"At today's finance committee, I would like you to raise two issues as amendments to the committee agenda from the city of Independence," Clyne stated in an email to Butsch, 35 minutes before the finance committee was scheduled to meet on March 24.
"First, the committee was asked by consensus of the MINET board to consider selecting a new chair since Ben (Meyer) was appointed as provisional chair," he said.
Meyer and Monmouth City Manager Scott McClure say Clyne was acting alone in this email request, and not "by consensus of the MINET board."
Clyne's second request via email to Butsch was to have the finance committee consider a new meeting location, one that would allow it to meet beyond 5 p.m. in case discussions carried longer than anticipated.
Meyer said sometimes discussion did take longer because members of the finance committee had trouble staying on task.
"We're trying to (look at pricing); we're trying to bring you a recast budget," Meyer said on March 26. "When topics come up in left field, like selling MINET, I'm happy to have those discussions, but things like that are distractions. … I'm not going to let the meetings get hijacked on topics and not get to the financials when that is why we're there."
At the end of the March 26 meeting, the board agreed to cancel the finance committee until a new charter could be crafted, which was done on April 14.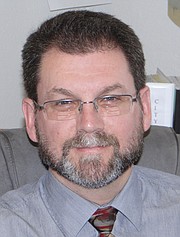 Both Clyne and McClure said the finance committee should be ready to go with its new charter, which removed the committee's ability to make decisions or spend money, and made it clearer that it is an advisory committee.
However, the true intentions of the committee remain muddled.
"The point of this group is to help MINET," McClure said on Thursday. "Frankly, we have enough politics at the board level, you don't have to bring the finance committee into this."
On Thursday, Clyne said he emailed Butsch regarding the finance committee agenda in efforts to remain transparent — emails between public employees are public record.
"I could have very privately had that conversation, but didn't," Clyne said, noting that his requests to her were made because Butsch works for him in a city manager-finance director relationship.
The fact that he also is the MINET board chairman communicating with a member of an allegedly independent finance advisory committee was just part of the nature of MINET, Clyne said.
The position of MINET's board chair rotates between the city managers of Monmouth and Independence, according to MINET's charter. Each city manager must wear two hats when it comes to MINET.
McClure, now the vice chairman of MINET, said he didn't think it was appropriate for a quorum of the finance committee to have email correspondence.
Clyne said joining a committee does not remove the right to communicate with each other.
"People email about business all the time," Clyne said. "Whether email violates the public meetings law, I don't know."
Clyne said that Gary Van Horn, Doris Johnston and Butsch, the three committee members involved in the email chain, were working toward clarification about choosing the committee chair.
"The idea of public meetings law is matters of public importance," he said. "You always have preparation for a meeting. You don't do that publicly or the meetings would last forever. That's fair discussion."
McClure said more direction will need to be given to the next finance committee regarding communication with each other and how to operate.
The emails between a quorum was "not effective at all," McClure noted. "It should have been addressed at a meeting, or to him (Meyer) directly. It's just bad form."
The political divide on the MINET board is nothing new, both McClure and Clyne agree.
McClure said it's unfortunate.
"Everybody is accountable for MINET," he said. "You should be doing everything in your power to make it better."
Clyne said "good fences make good neighbors," but when it comes to MINET, "We're joined at the hip," and have to try and work together.
The MINET board of directors will meet at 7:30 a.m. Thursday at the Independence Civic Center, 555 S. Main St.
MINET finance committee
June 26, 2014: MINET's board of directors decide to form three committees to help MINET, Marketing, Technology and Finance committees.
July 24, 2014: MINET's advisory committees are formed.
Aug. 28, 2014: Ben Meyer, Doris Johnston, Gary Van Horn, Mark Dunmire and Gloria Butsch are appointed to the finance committee with a unanimous vote by the MINET board of directors.
October 2014: Finance committee begins meetings.
February 2015: Finance committee chairman Meyer asks the MINET board of directors for more variety in members on the finance committee, noting he would like "less political debate."
March 26, 2015: MINET board of directors disbands the finance committee.
April 14, 2015: MINET board of directors revises the charter for the finance committee, removing words which granted the committee any authority, making it clearly stated as an advisory committee.