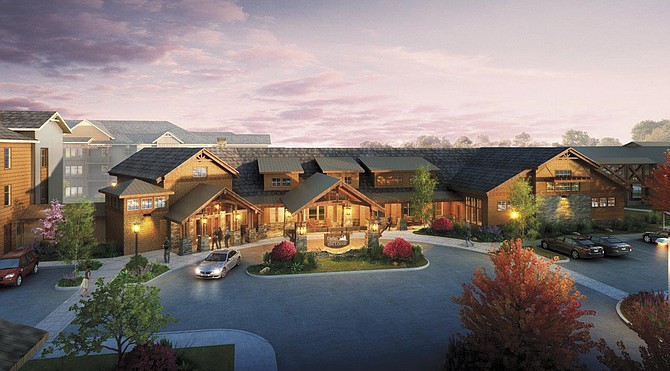 DALLAS — A project three years in the making will officially break ground on Thursday when Dallas Retirement Village (DRV) begins its expansion.
"After nearly three years of research and planning, to see new construction begin to bring the total vision to life is tremendously exciting," said David Parrett, DRV's executive director. "We are fortunate that our forward-thinking board of directors and strong financial standing are making it possible to enhance the lifestyle for current and future residents of Dallas Retirement Village."

DRV will be marking the occasion with a groundbreaking ceremony Thursday at 10 a.m. at 377 NW Jasper St.
New construction will include apartments and an activity lodge, providing more entertainment and dining options for DRV residents.
Inspired by classic resort lodges of the Northwest, the new "lodge residences" will offer 40 apartment-style floor plans.
The adjacent "lodge clubhouse" will be a 15,000-square-foot activities center, providing restaurant-style bistro and buffet dining, gathering and socializing spaces, library, arts studio, business center, game room and more. A second phase of construction includes a fitness/wellness center, indoor pool, salon and spa.
Life Care Services of Des Moines, Iowa, is the developer of the project. Design is by LRS Architects. R&H Construction is the general contractor on the project.
Both companies are based out of Portland. The $27 million project is slated for completion in late 2016.
The lodge clubhouse will be located at 225 NW Jasper St., and the lodge residences will be at 249 NW Jasper St. Six homes will be relocated will be relocated to 299 NW Jasper St. as part of the project, as well.
To RSVP for the groundbreaking, call 503-623-9211.