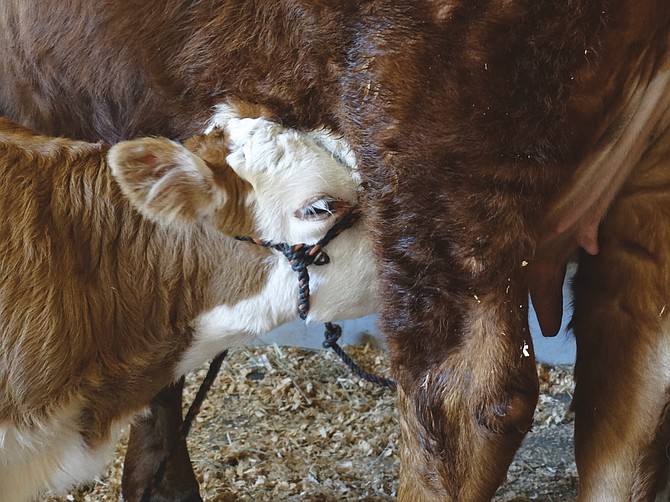 RICKREALL — Anna Scharf, chairwoman of the Polk County Fair Board, could tell something was different — in a good way — within hours of opening at the annual fair.
By 11 a.m. on Aug. 6, the first day of fair — typically not a gate-buster — she noticed more people, including quite a few families, were coming in. Soon, overflow parking was being used, again not a normal occurrence that early in the fair's run.
"I instantly knew Thursday morning that something was working," Scharf said at the fair board's monthly meeting Thursday.
With a number of changes this year — including moving from four days to three, raising admission prices, and not having a traditional carnival — fair managers were understandably nervous.
It turns out, Scharf's early gut feeling was backed up by the gate tally, sales statistics and exhibit participation.
Attendance was up, about 8 percent, even though the fair was one day shorter. Gate revenue was up more than 25 percent, as well. Food vendors made nearly 10 percent more than last year, and the fair's cut was up 45 percent.
There were more exhibitors (12.5 percent) and exhibits (15.5 percent). Replacing the carnival with inflatable attractions was another highlight, with a 160 percent jump in revenue to the fair.
Worries about moving the Polk County Livestock Association youth livestock auction to earlier on Saturday proved unwarranted. The auction posted a 36 percent increase, pulling in more than $209,000. Also, there were numerous new bidders.
"Across the board, everything was up," Fair Manager Tina Andersen said.
Suzi Busler, with the Polk County Extension 4-H Program, said club exhibits were up in numbers and in quality this year.
"We are going to kick some butt at the (Oregon) State Fair," Busler said.
She added that with schedule changes necessary because of the move to a three-day fair, there were a few bumps in the road. Overall, though, she was pleased.
"There were challenges, but we were able to meet them," Busler said.
Andersen said another new addition, the Roughstock Rodeo on Thursday night, was such a success bigger bleachers were needed. American Thunder Monster Truck rides on Saturday were a hit, as well.
"The monster truck gave free rides for five hours Saturday," Andersen said, noting that some families came to the fair solely for the free rides, which other fairs charge for.
Board members noted a few things needed to be tweaked, namely the location of the main stage and beer and wine garden.
This year, the stage was near the playground area in the back, a placement that one board member thought, "looked like an afterthought."
Also, on the brainstorm list is how to make the beer and wine garden more visible. This year, it was in the old 4-H building near the Umpqua Ice Cream stand. Attendance in the beer and wine garden wasn't high, but it wasn't too bad either, Scharf said.

She said the issue could be fixed with a different location, more signs, or perhaps putting it under a tent instead of inside a building.
"I don't think it was an epic fail," Scharf said. "It's the first year."
She said Eola Wine Cellars has already said it would like to return next year.
The fair board, representatives from the livestock association, FFA, 4-H, and other organizations that participate in fair will continue to review the 2015 fair at the board's annual recap meeting on Sept. 9 at 7 p.m. in Building B at the fairgrounds.
Given that 2015 had so many changes, fair managers were more than happy with the outcome.
"The attendance numbers were amazing," Scharf said. "And everybody was having fun."