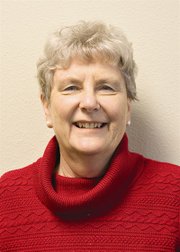 The Polk County Fair is now history and several Pedee kids had outstanding results. Abigail Makalea redeemed herself after struggling to show a pig to win Grand Champion 4-H Jersey dairy cow and Reserve Champion for all breeds of dairy cows and went on to win the Polk County 4-H Live Animal Award at the Polk County Fair's awards ceremony on Aug. 8. To win the award, she submitted her 4-H records and a story on why and how she wants to raise the animal, and then was interviewed by the 4-H Live Animal Awards committee. She chose the Holstein dairy heifer, which she named Sugar. 
—
Dawntae Bault won the Holstein heifer last year, naming her Hope, and showed her this year, winning a blue ribbon in showmanship and the breed class, and will take her to the state fair. He also won a champion ribbon with his silky chicken and showed his horse for the first time this year. Not only that, he got blue ribbons in open class baking with his angel food cake, zucchini bread and raspberry bread.
—
Levi Bault entered the ATV rodeo and won trophies in barrel racing, keyhole, pole bending, and the granny panty race. Bet that last one was interesting!
—
Steve Cameron had very successful back surgery at the Veteran's Hospital in Portland last Thursday. He was up and walking that afternoon, and home on Friday. He credited a wonderful doctor up there with the success. 
—
Bert and Doris Bodine sold their home in Pedee and moved to Dallas last Sunday. Hopefully it will require less care, with less land to worry about. The Women's Club still hopes to see Doris on Wednesdays, though.
—
Scott Castle is inviting anyone interested in going through the entire Bible in one year to contact Pedee Church (or just show up). They started last Thursday, and the first week's reading discussion will be this Thursday at 7 p.m. at the church. Handouts of Bible reading plans are at the church or on the "Bible" app on your device, or use the Internet at www.bible.com. The plan on the app is called "Read the Bible for Life — One Year Chronological Reading Plan." This is for anyone — church member or not, Christian or not.