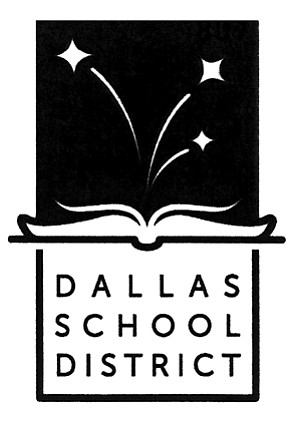 DALLAS — Whitworth Elementary School will have a new principal when students return to class this fall.
Darlene Geddes, formerly an assistant principal at Dallas High School for one year, has been named the new principal. She replaces Steve Martinelli, who has become the district's director of instructional services, in charge of reviewing curriculum, in addition to other duties.
Dallas Superintendent Michelle Johnstone said Geddes brings experience in instructional coaching, coordinating talented and gifted programs and providing for the needs of students with disabilities and those learning English as a second language.
"I'm excited for her to move into the elementary level because I know we are going to see results coming up through the high school," Johnstone said Monday during Dallas School Board's meeting.
The board also continued to discuss implementing a construction excise tax, similar to system development charges (SDCs) imposed by cities on new construction to expand infrastructure systems. The district could charge up to $1.20 per square foot on residential construction and 60 cents per square foot on commercial construction in the upcoming school year.
The issue raised concerns about deterring construction and economic development at earlier meetings. One critic of the idea said those government entities that charge SDCs ignore the benefit of development adding to the tax base.
School officials, to the contrary, said the school district would not be a direct recipient of additional tax dollars to due to development.
Oregon uses a school funding formula which includes property tax revenue in the calculation to provide districts with the same amount of money per student. Thus, the district may benefit from adding more students because of growth, but won't receive additional funding based solely on its tax base growing, said Tami Montague, Dallas' business manager.
"We would get the same amount per kid as every other district in the state no matter what our tax base was," she said.
The board appears to be divided on the concept, with board members Mike Blanchard and Matt Posey saying they wouldn't support the tax.
"Right now I don't think the benefit is worth the potential tradeoffs," Blanchard said.
He's said he is worried imposing the tax would give voters pause when the district asks for a future bond. Also, he said while the tax base increase wouldn't have an immediate positive impact on schools, it would if the district tried to pass another bond after the development is complete.
Board member Jon Woods said he didn't think implementing the tax would be a significant factor in an election.
"I've never heard anyone say that they are not going to vote with the city because they have systems development charges at 'x' level," Woods said. "I'm not foreseeing that as a reason."
Both Board Chairwoman Lu Ann Meyer and board member Mike Bollman said the tax would provide an avenue for the district to pay for projects without using the general fund.
"I have to think at the end of the day, we have this opportunity to do more for our kids," Meyer said. "I have a hard time not saying it's time."