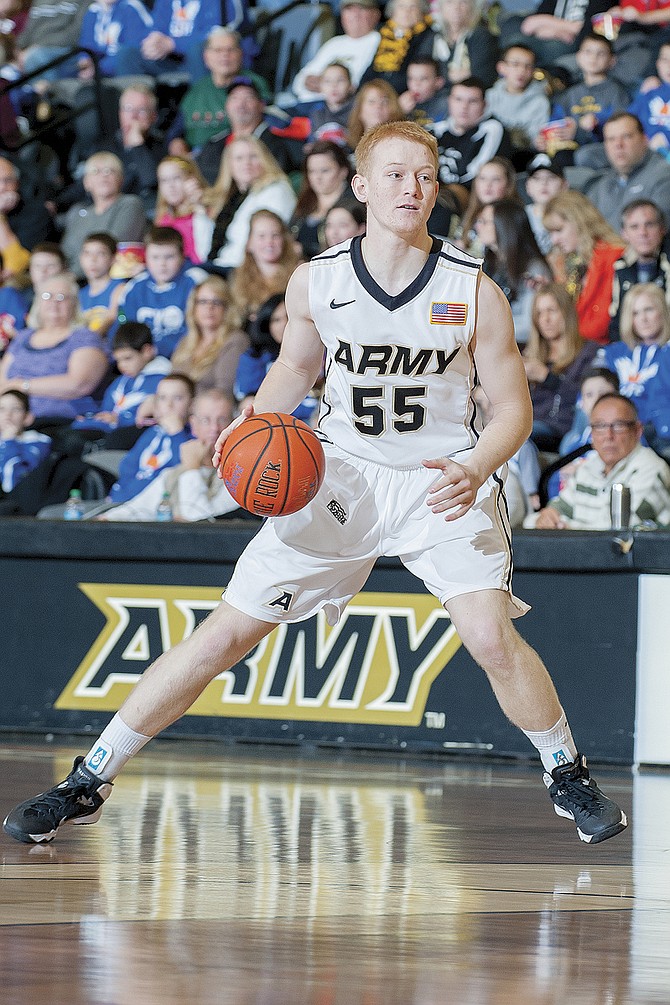 MONMOUTH — Tanner Omlid is coming home.
The 2012 Central High graduate spent his first two collegiate seasons playing basketball at Army and has decided to transfer to Western Oregon for his final two years of eligibility.
Omlid's transfer is pending approval through WOU's compliance office.
"It's been one of my goals growing up," Omlid said. "I went to some games growing up as a kid. I remember watching former WOU player Robert Day play. He was a great shooter and was one of my favorite players."
After a stellar high school career, which included helping the Panthers win a pair of state titles and earning the OSAA Class 4A Player of the Year honors, Omlid committed to play basketball at Army.
This summer, Omlid knew he needed a change.
"I knew after my summer detail at West Point that I wasn't going to be in the Army," Omlid said. "I knew I was going to go to Oregon Tech or Western. Oregon Tech came after me really hard."
Initially, Omlid signed a letter of intent to join OIT, but the Wolves had an ace up their sleeve that would turn the tide in their favor — new head coach Jim Shaw.

"I didn't know Jim Shaw was at Western at the time," Omlid said. "He went to college with my parents. Coach Shaw gave me a call and we kept talking."
Shaw replaces former coach Brady Bergeson, who stepped down as coach earlier this year. The Wolves won the regular season Great Northwest Athletic Conference title during the 2014-15 season, something Omlid said he is excited to try and help the team defend.
"We plan on doing big things there," Omlid said. "We want to pick up right where they left off last year. I want to find a place to help out the team as much as I can."
Omlid averaged more than two steals per game during his two seasons with the Black Knights. His sophomore campaign was cut short due to a knee injury, but Omlid averaged 6.6 points, 2.2 steals and 1.4 blocks per game before then.
Although Omlid's move to WOU represents a switch from Division I to Division II, Omlid is excited for the opportunity to continue his basketball career.
"Almost every level of basketball is close, maybe by a couple of inches in the players," Omlid said. "There's a high level of basketball, no matter where you play. My biggest advantage is that I've had the chance to just play basketball."
Omlid's move to Western Oregon represents a chance to fulfill a childhood dream — and he's more than ready to have his homecoming on the court this winter.
"It's going to feel great (playing at Western Oregon)," Omlid said. "I think I'll feel at home. I can't wait to get back and play in Oregon. I feel like Western (Oregon) is the right place."