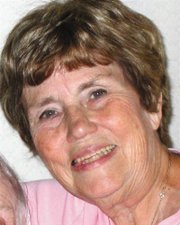 The main streets of MI Town are all aglow with bright and festive decorations, and the lights from the beautiful Sequoia tree on the Western Oregon University campus can be seen from Highway 99W as travelers from near and far arrive to celebrate the Christmas season. Sharing the tree lighting ceremony and the musical programs last week with university, elementary, middle and high school students — as well as with people of all ages and backgrounds — gives us all the opportunity to connect with our communities and have a wonderful time. This is such a wonderful tradition that we have grown to love more and more each year.
—
There is often so much negativity, mean-spirited political and social commentary and utterly depressing commentary coming over the airwaves these days, and it's nice to just unplug for an afternoon or evening, and curl up in a comfy corner with a good book. The Friends of the Monmouth Library's ongoing book sale continues at the library through most of the month, and there are many good books available at bargain prices. (Full disclosure: Over the years, it's been a great opportunity for me to find Christmas gifts, as many of the books are nearly new).
—
These days, everyone is so busy with work and school and other activities, and what fun it is to share a gift certificate with a friend for a special lunch or dinner. Our restaurants provide us all with international foods and our old family favorites — and you can enjoy a relaxed and special time together. Chances are you'll have the opportunity to visit with friends and neighbors. Our coffee shops have all kinds of goodies, and who wouldn't enjoy the opportunity to share a warm cup of coffee or tea with a friend on a cold and rainy day?
—
We stopped by Central Veterinary Clinic to pick up flea medicine for our dogs last week, and met a young mom and her two children picking up a cat that had been cared for by Dr. Ken Lindsay. They'd found the injured cat lying by the road and took it in for care, which included a checkup, immunizations and treatment for hurt paws and claws. What a joy to share a few moments with this sweet family who went out of their way to care for a little injured animal. They took the cat home to heal, with plans to find it a new home. As individuals, we can't solve the big problems in the world, like war or violence or find a cure for cancer — but we can do other things to make our community a better place to live for all of us.