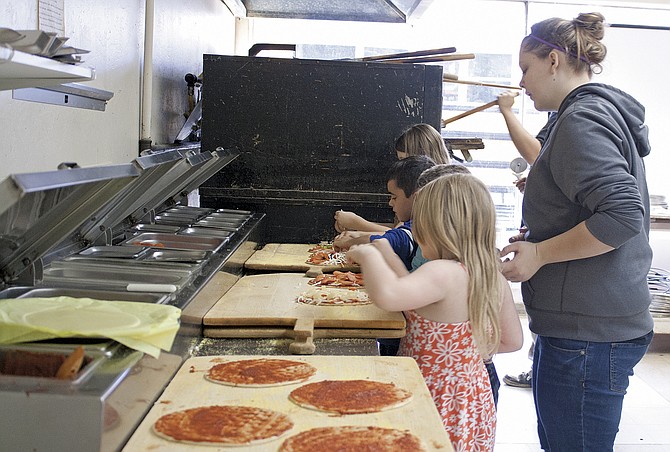 DALLAS — There wasn't a vegetable in sight and maybe just a smattering of pineapple.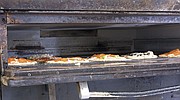 The kids were in charge of making their lunch at Ugo's Pizza Parlor in Dallas on Friday, and it was pepperoni that rose to the top in popularity — by far.
Pizza making was part of Falls City's Family Academics Club and Enrichment for Success (FACES) after-school program's series of Friday field trips.
It's a popular one, said Billie Davis, a lead staff member with FACES.
Davis also noticed the lack of vegetables as toppings on the individual-sized pizzas.
"They're thinking 'Finally, we are in charge,'" she said.
Ugo's manager Kevin Parnell helped students prepare their pizzas — they already had sauce and cheese on them — urging them to choose whatever toppings they wanted.
Afterward, Ugo's employee Melanie Engichy helped select their drink. Then, all that was left to do was wait for the pizzas to be ready.
"I really like it because it's good and I like to eat pepperoni," said third-grader Elyssa Burgess of why she likes this particular field trip.
Her schoolmates agreed.
"It's good," said third-grader Landon Lacey as he munched on his creation — heavy on the pepperoni, of course — fresh from the oven.
Following learning how to make pizzas, the students would go on a tour of West Valley Hospital.
Davis said FACES takes quite a few Friday field trips, giving students opportunities to learn hands-on and get a behind-the-scenes look at people's jobs.
"It's pretty exciting to get to do as many things as we do," Davis said.